UAH 2.5 bln raised by CO 100% Life since the all-out invasion
Since the all-out war started, CO 100% Life transferred almost UAH 2.5 billion worth of humanitarian and charitable assistance to patients, healthcare institutions, state and non-governmental organizations.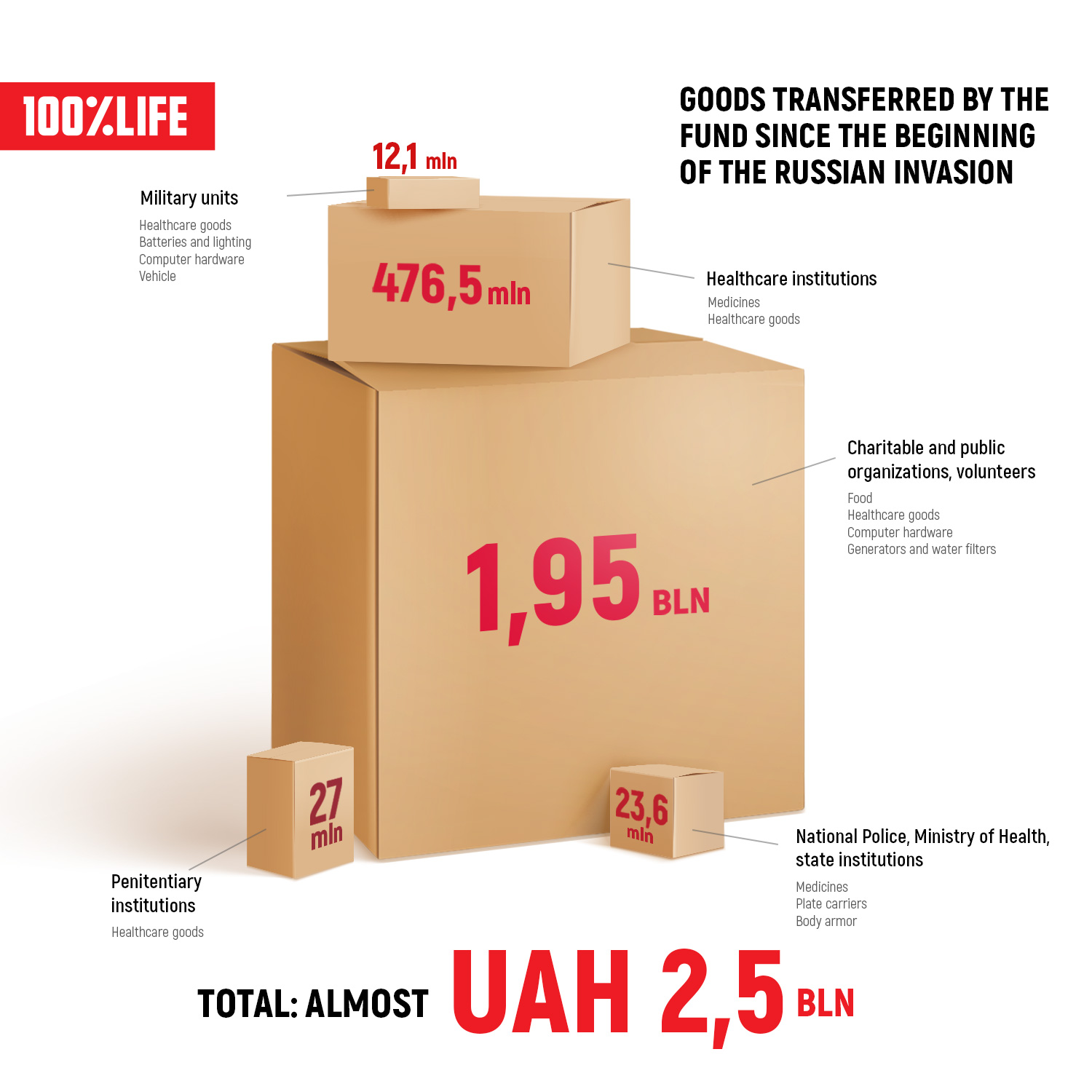 After February 24, 2022, the Organization has not suspended any of its projects; what's more, the Organization's portfolio of activities has added more of humanitarian areas. In particular, those included the setup of a shelter network for IDPs, support programs in partnership with the World Food Programme, the UN Population Fund, the Humanitarian Fund for Ukraine, Peace Winds Japan and others.
For the first time, CO 100% Life launched a specific project collecting direct donations from around the world at network.org.ua/donate-ua/. The Organization uses these additional funds to ensure assistance to victims of occupation, hostilities, affected groups, doctors, hospitals, the Armed Forces of Ukraine and others.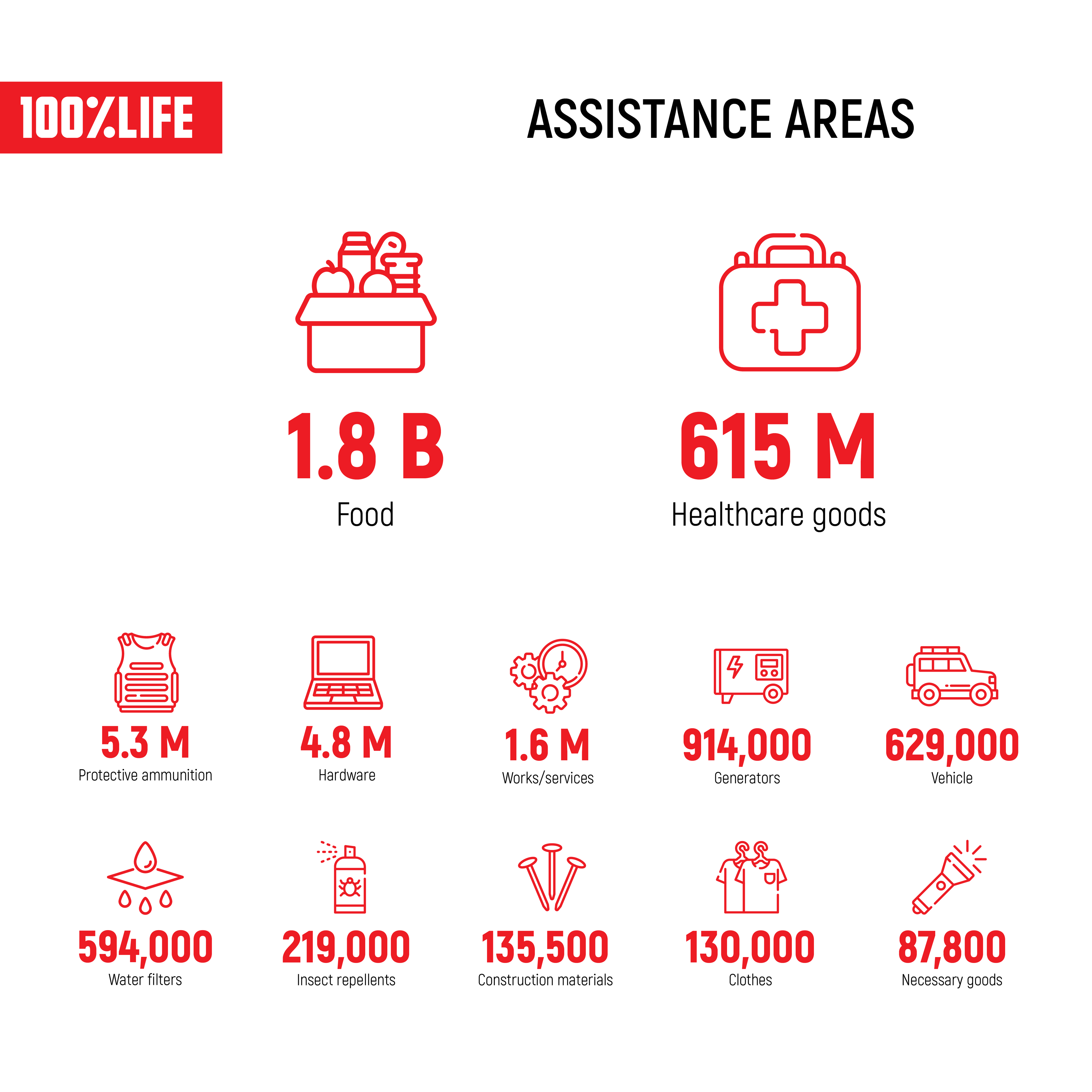 "On behalf of the largest patient organization, on behalf of those whose mission is to protect and fight for life, I say  thank you to every Ukrainian who defends our lives, our country, and our future. We are grateful to all our partners who are with us in this struggle, who are the support and hand that helps us move forward," says Dmytro Sherembey, Head of 100% Life 
According to the latest rating of the Association of Philanthropists of Ukraine, CO 100% Life joined the top 5 public transparent charitable organizations in terms of invested funds in 2022.