СO "100% Life" conducts trainings on working with MIS of HIV for infectious diseases doctors
On September 5, 2018, a training session on how to work with the Unified Electronic System of Epidemiological and Clinical Monitoring of HIV Prevalence (HIV MIS) for medical personnel of the Institute of Epidemiology and Infectious Diseases named after. L.V. Gromyshevsky was held in Kyiv.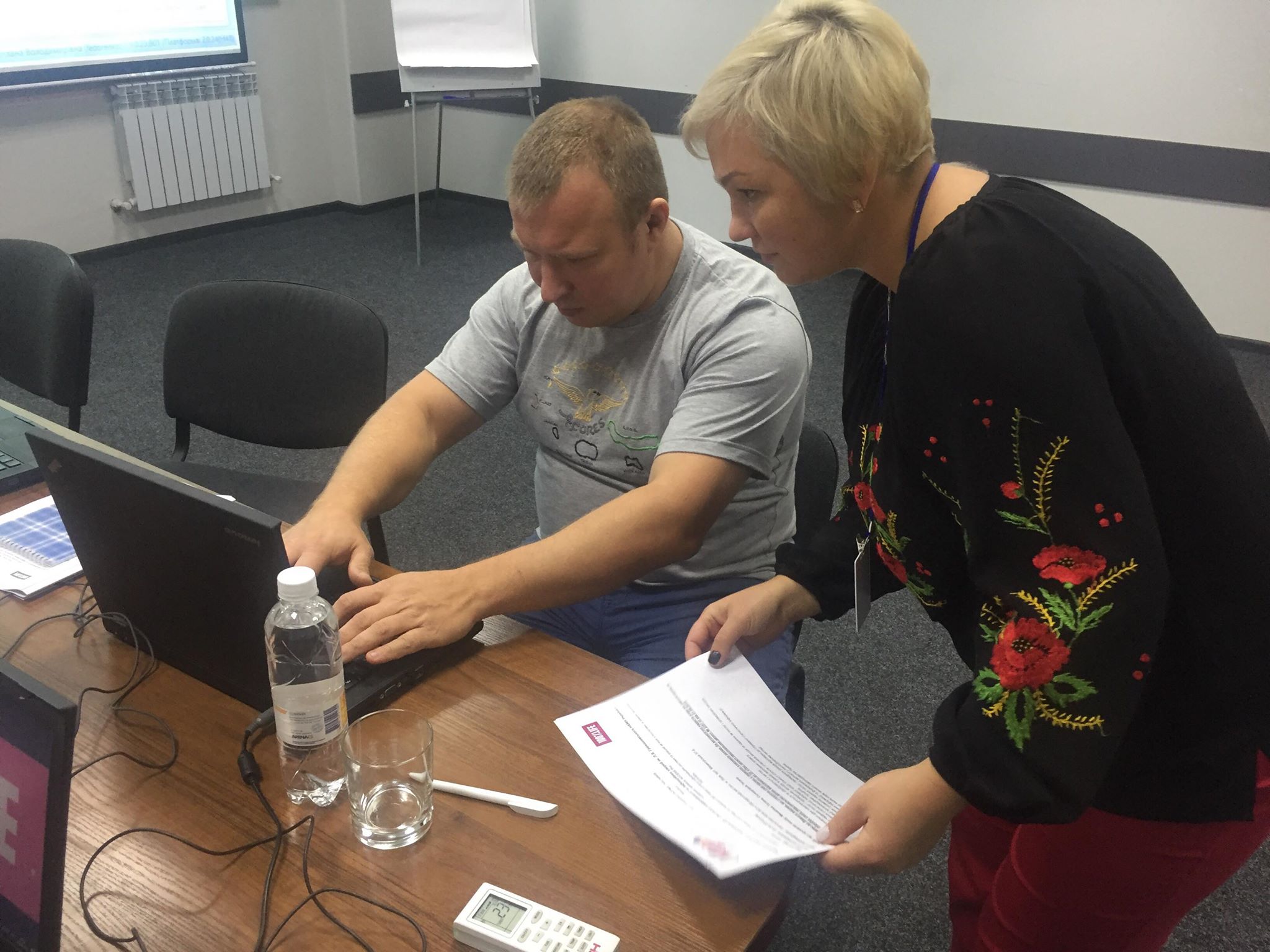 During the training, health care workers learned the basics of working with HIV MIS, ranging from entering the program and creating the patient's electronic medical record to data analysis.
"It is significant that the specialized hospital of the national level has joined the HIV MIS system, since now doctors, using modern and high-quality service, will be able to pay more attention to the patient rather than filling in paper forms and reports," noted Oksana Kyrychok, the head of the "100 % of Life's" analytical team. According to her, the Institute of Epidemiology also received all the necessary computer equipment which would help its specialists efficiently work with HIV MIS. "Patients will also be able to explore the significant benefits of using this system at the institution: all appointments and recommendations of doctors can be reached on the smartphone using the "100% of Life's" mobile application integrated with HIV MIS," she added.
At present, 521 medical institutions and 2044 active users are registered in the system.
On September 6, 2018, doctors of "Okhmatdit" will participate in the training on how to work with HIV MIS.
We would like to remind that the training takes place in the framework of the ACCESS PRO project "Communities' access to HIV care and treatment services through modern information systems and better communication with services within the PEPFAR program."