100% Life has launched a project for 35,000 children in rural areas

In partnership with the NGO "Ukrainian Smile" and supported by the Humanitarian Fund for Ukraine, we have launched the project "Providing digital tools to overcome learning disabilities, social-emotional development and assessment of mental health status for the most vulnerable 35,000 children in rural areas."
The full-scale war in Ukraine is continuing and is creating even more challenges for the country and for the civilian population. The purpose of the project is to help junior high school students catch up and continue their education in the Ukrainian language, contributing to the development of speaking, reading, literacy, and socio-emotional learning (SEL). This project covers the areas of education and health.
The project will ensure equal access to educational materials and digital learning tools, as well as early mental health screening and psychosocial support for the most vulnerable  children in rural communities of Kharkiv, Donetsk, Zaporizhzhya, Kherson, Mykolaiv regions and southern parts of Dnipropetrovsk region.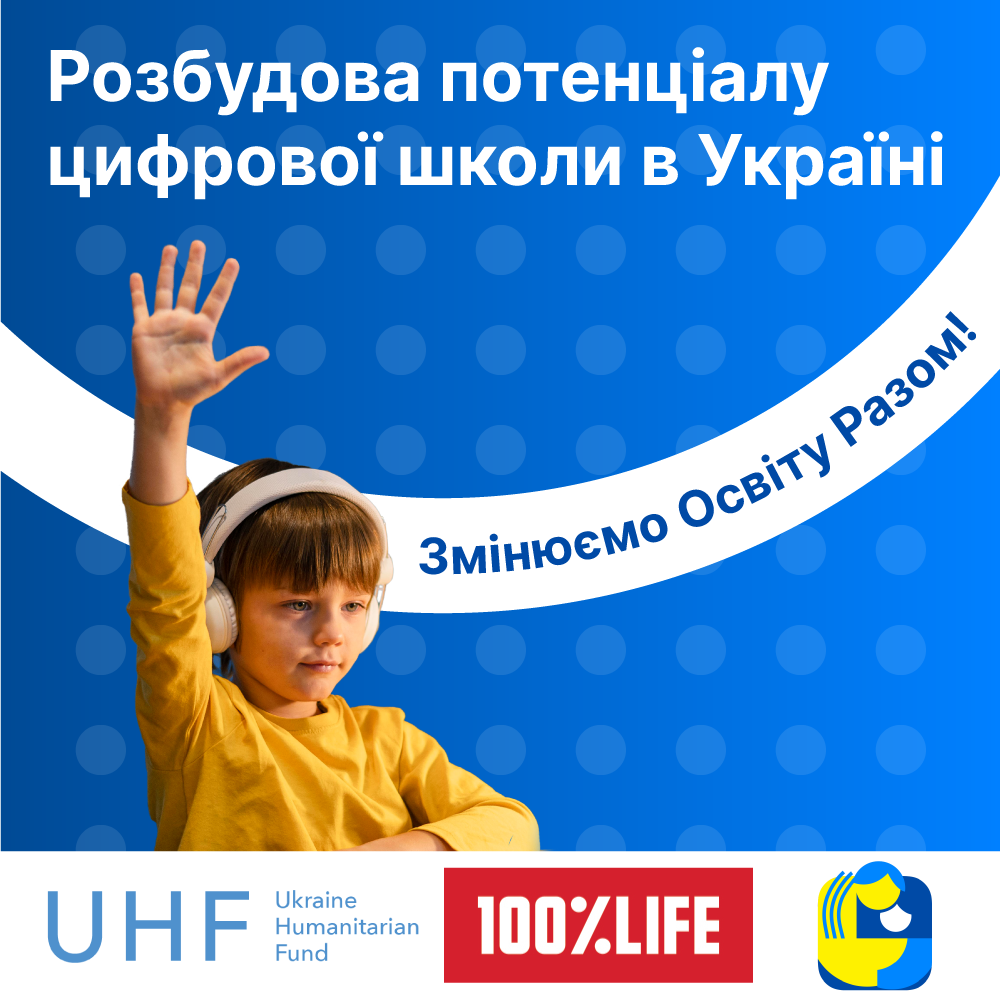 "Education and health go hand in hand: to learn, you need an internal resource. In conditions of war (let us also remember that it was preceded by two years of pandemic), the integration of mental health approaches into the educational process is crucial. No child in the world should have to go through what Ukrainian children are going through today. We have been fighting for the lives and health of patients for more than twenty years. This project is at the intersection of education and health that today there is no process in the country that would be beyond the impact on health. We must use all possible resources to invest in the support of our children today and tomorrow, "says Dmytro Sherembey, Head of NGO 100% Life. 
In rural schools of Kharkiv, Donetsk, Zaporizhzhya, Kherson, Mykolaiv and the southern part of Dnipropetrovsk region, 100 mobile classrooms will be installed, equipped with 1,000 transformer laptops for students, professional devices for teachers, sets of accessories for children with disabilities, and charging stations with WiFi/LTE routers. Educational products, and the Ukrainian-language textbook were designed and provided by eKidz.eu.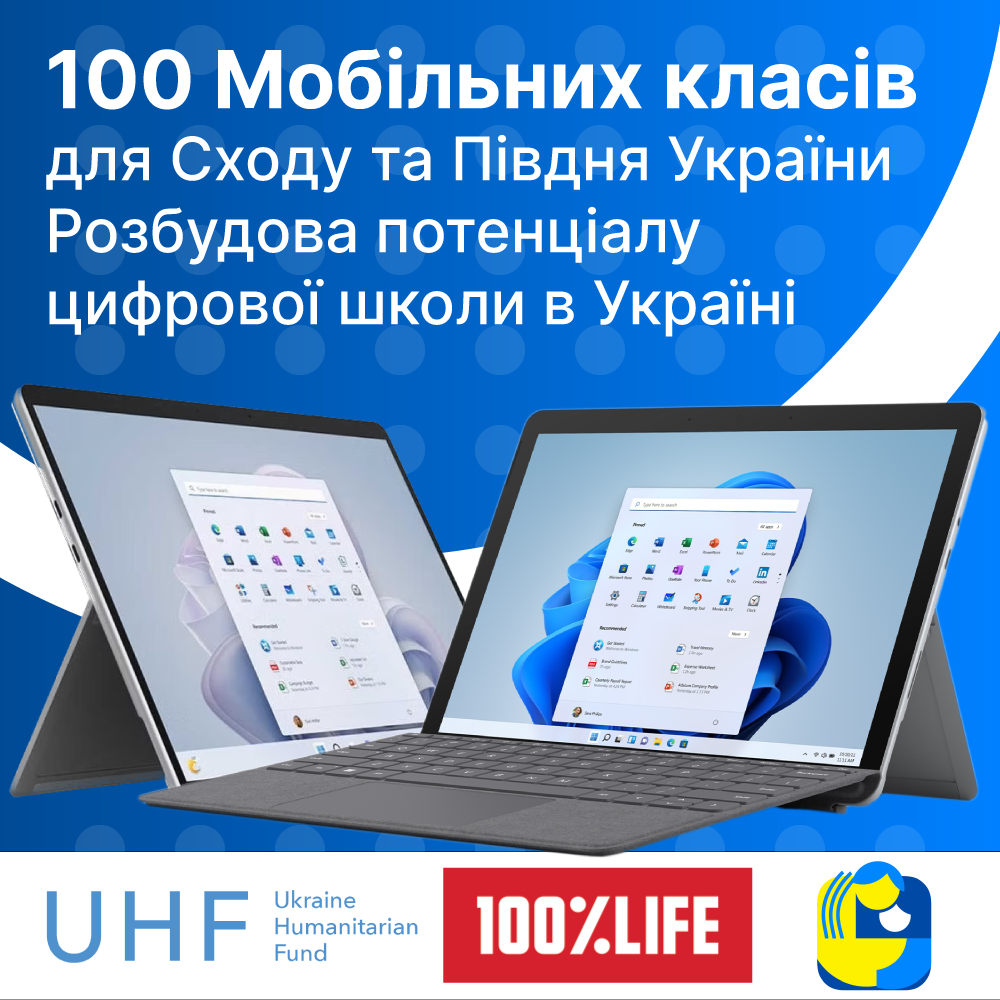 The project's activities include training for 11,000 teachers, particularly on the use of a digital textbook to remediate students' knowledge and socio-emotional development, training on basic pedagogical skills for mental health crisis response, and developing procedures for referring students to specialized mental health services when necessary.
A series of training sessions for teachers has already begun.
Follow the project news here
CO "100% Life"  is the largest patient organization in Ukraine, working in the field of public health for more than 20 years, implementing national humanitarian aid projects with the support of international donors. The Foundation's mission is to fight for life. More than 250,000 patients receive assistance from the organization each year.
NGO "Ukrainian Smile" a non-governmental organization that seeks to support the future of a free Ukraine by providing the next generation with access to education, welfare and health care. The organization's mission is to ensure that every child in Ukraine has access to quality education, health and welfare as the foundation for a better future.