Ukraine hosts regional congress on intellectual property and access to medicines
Over 100 people from more than 10 countries met in Kiev for the 'Congress on Intellectual Property (IP) and Access to Medicines' (3-5 June 2019).
Our Ukrainian campaign partner, 100 Percent Life, brought together IP and treatment experts from the Eastern Europe and Central Asia (EECA) region, as well as more broadly, with the aim of boosting regional advocacy. The goal is to increase the number of pro public health provisions in the EECA's intellectual property laws. The Network has experience of improving patent law, to reduce unmerited patents and the cost to Ukraine's health budget and patients.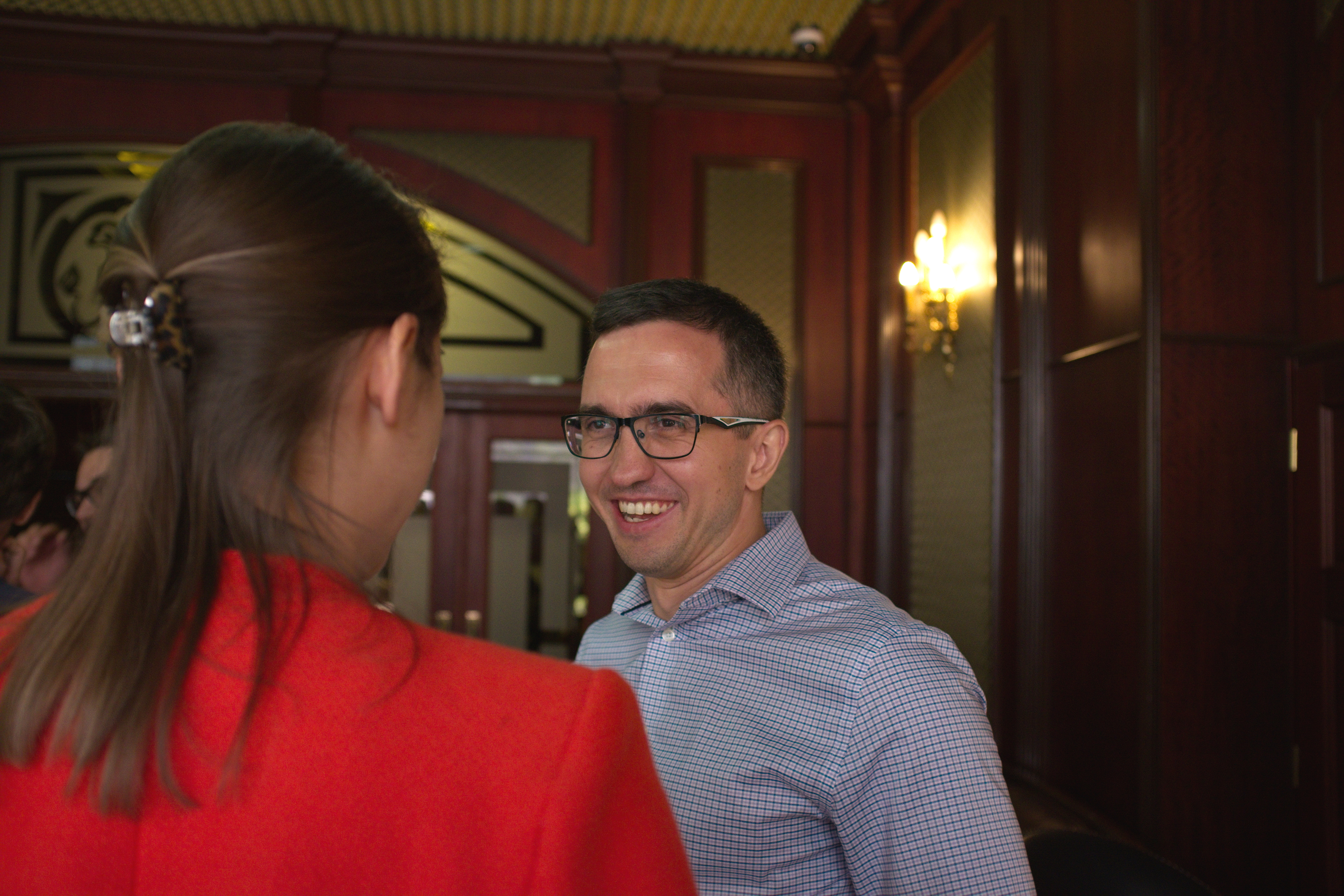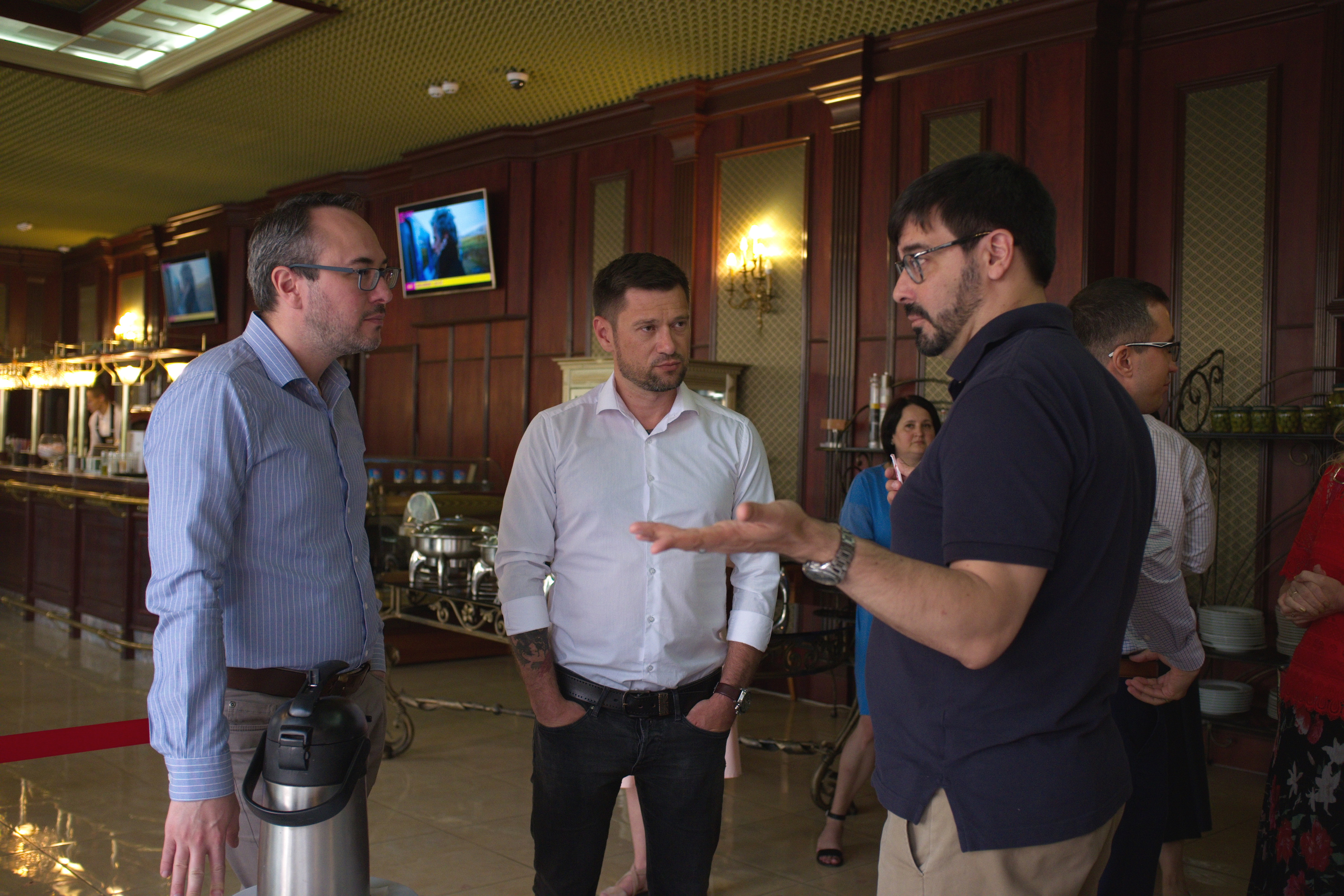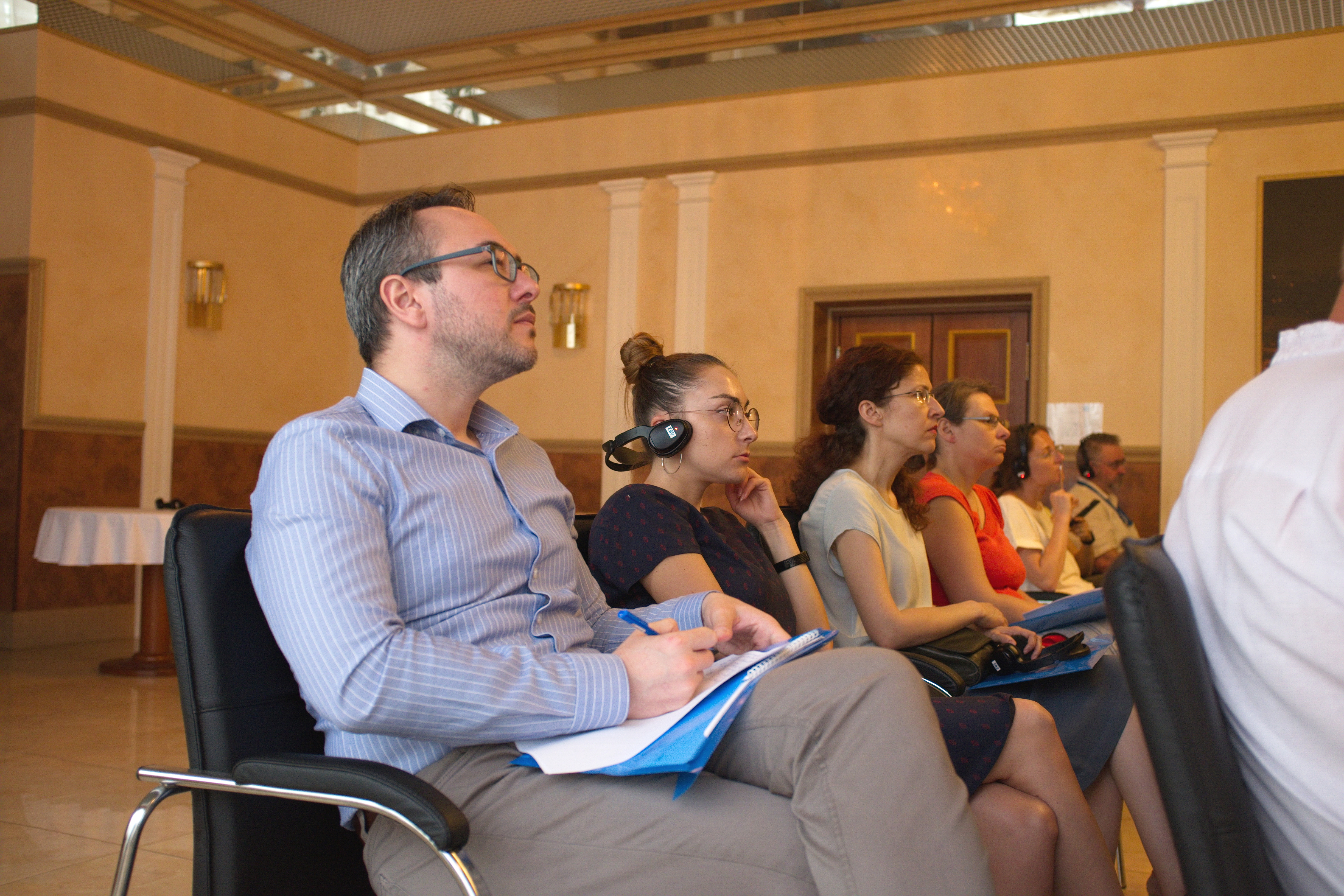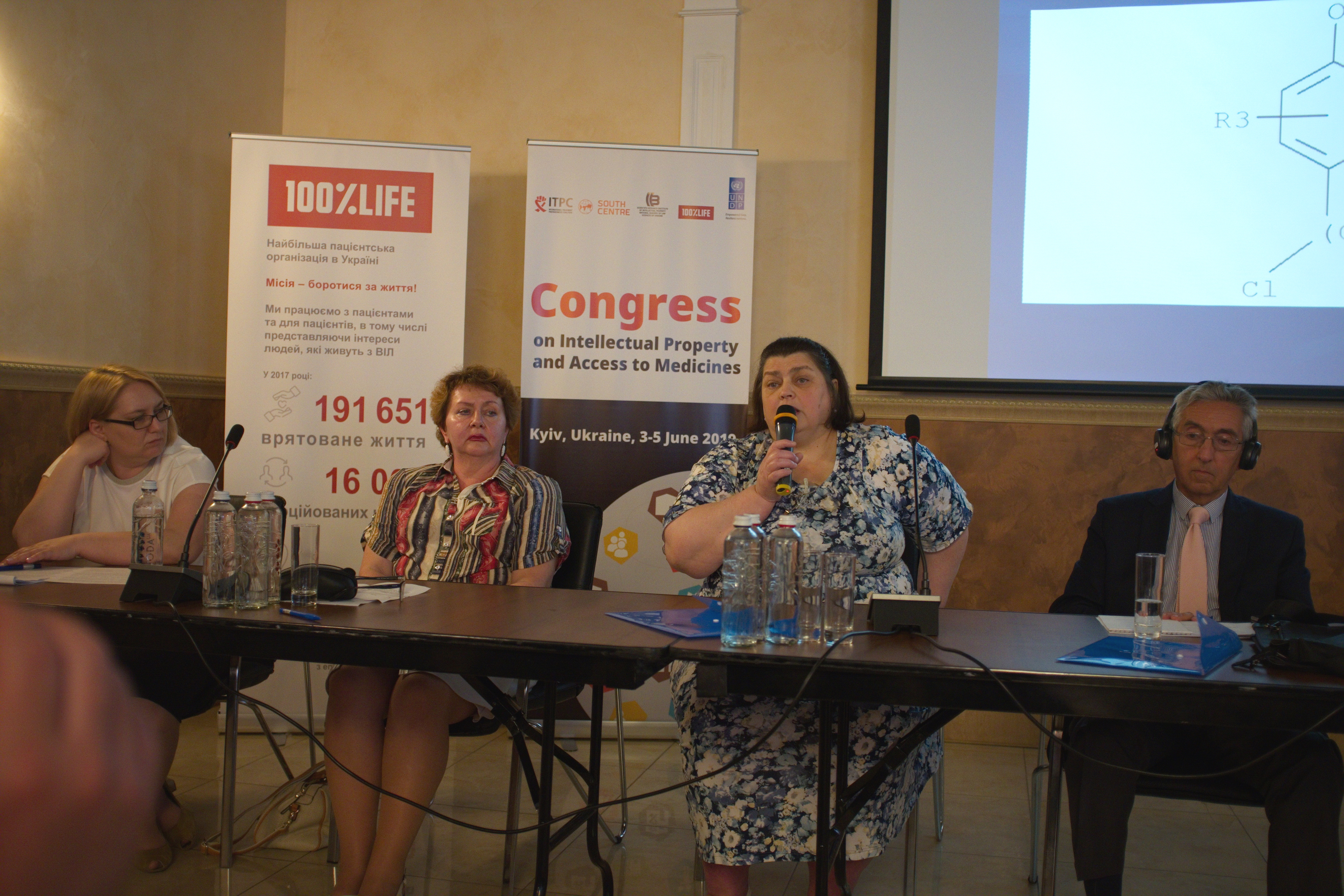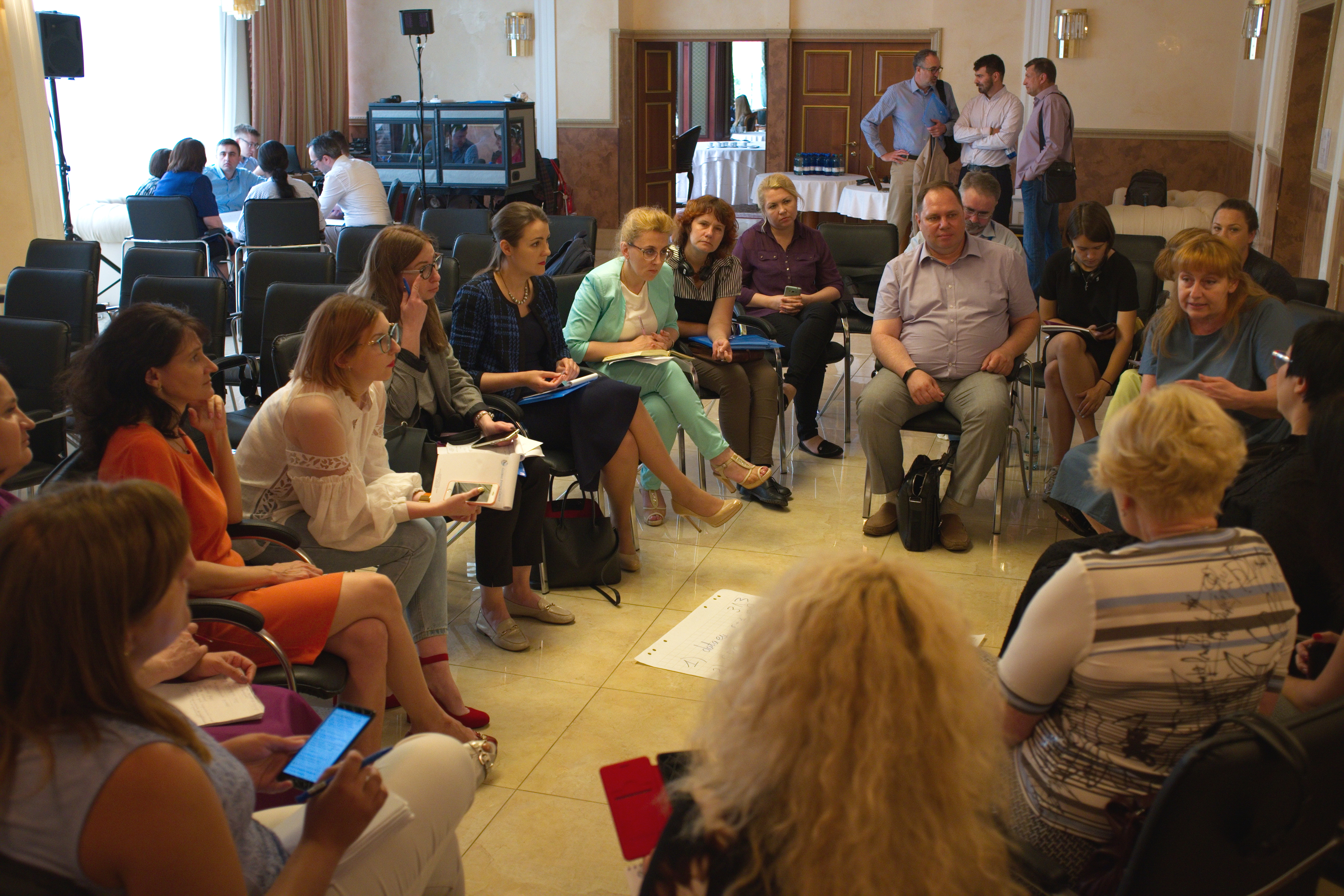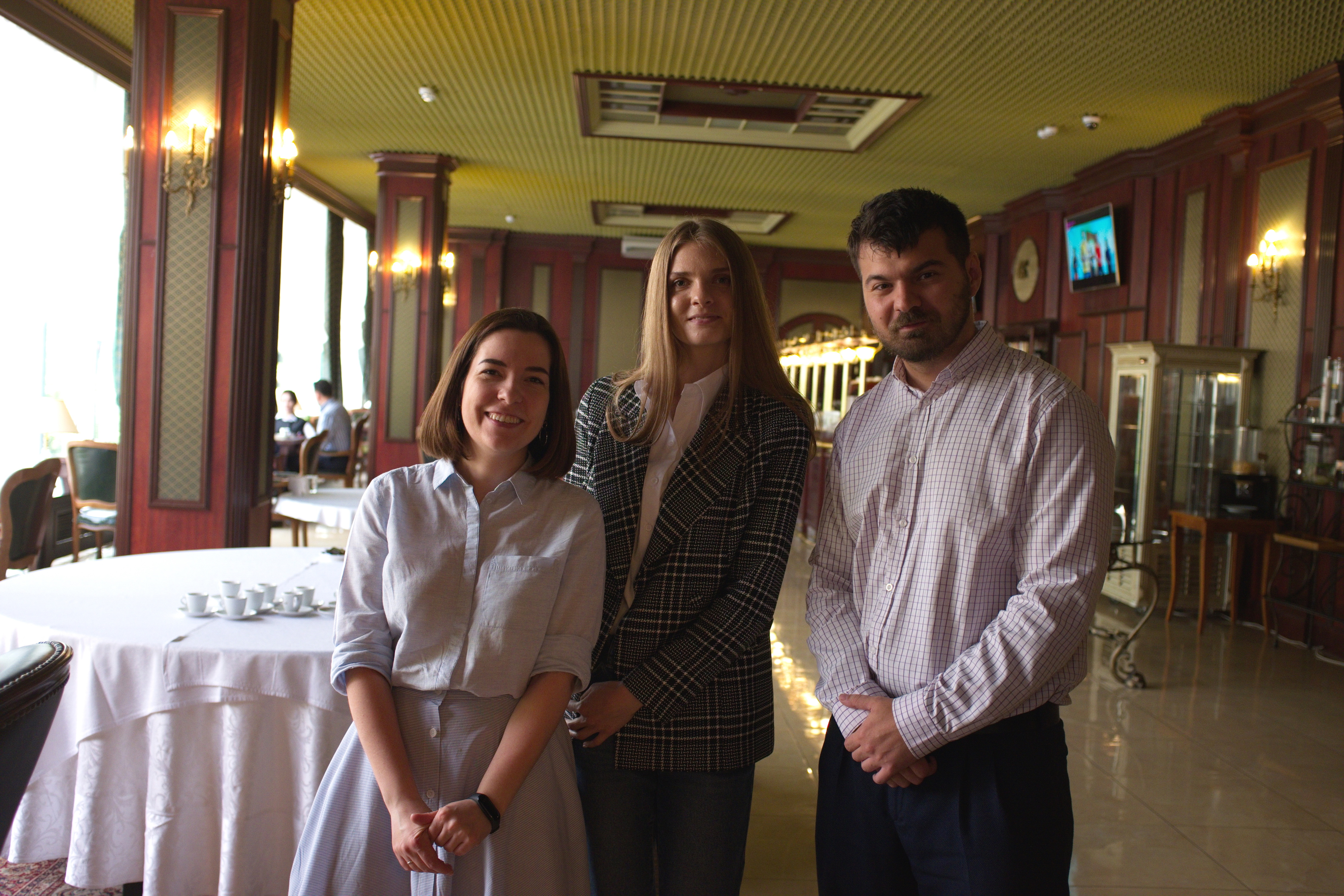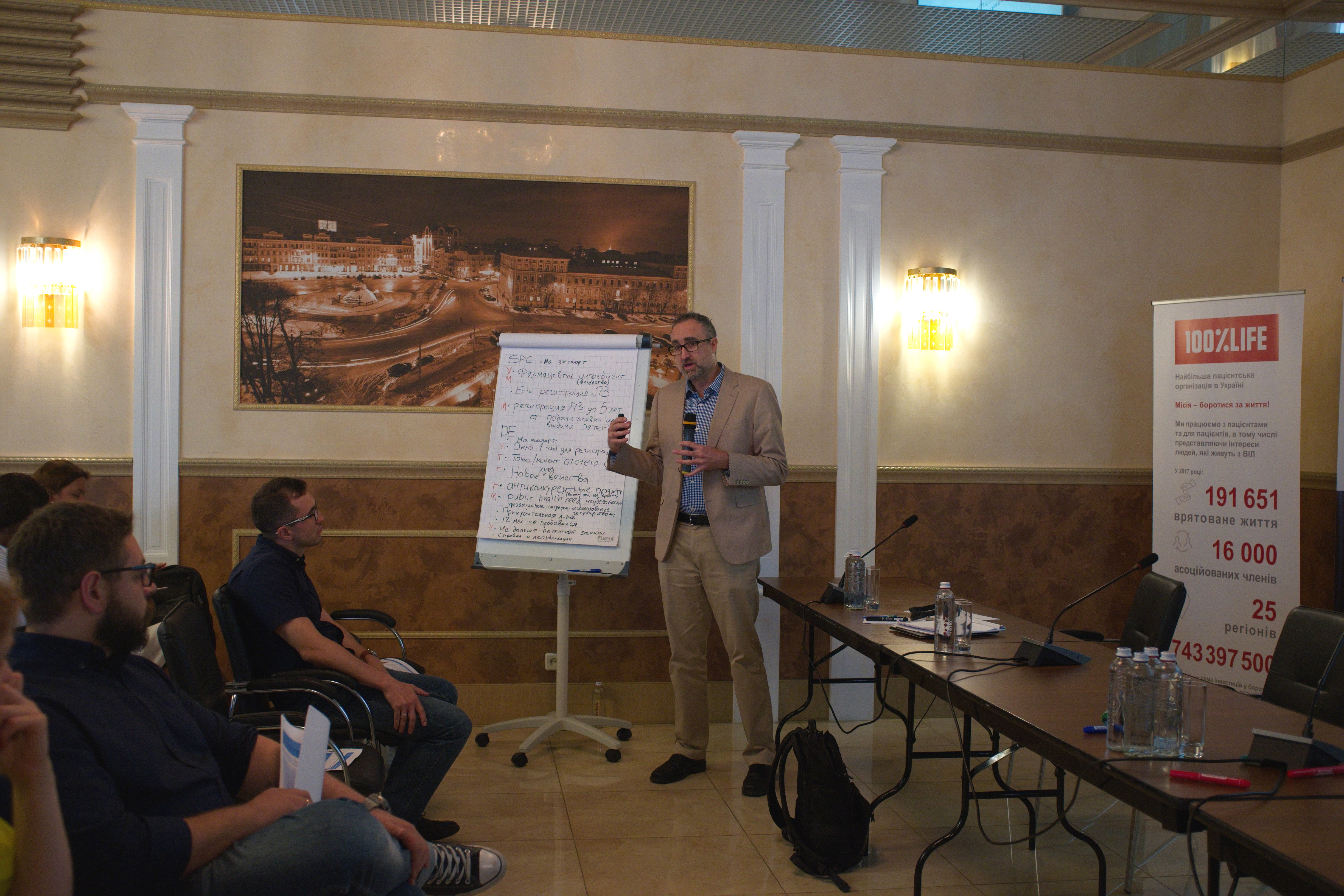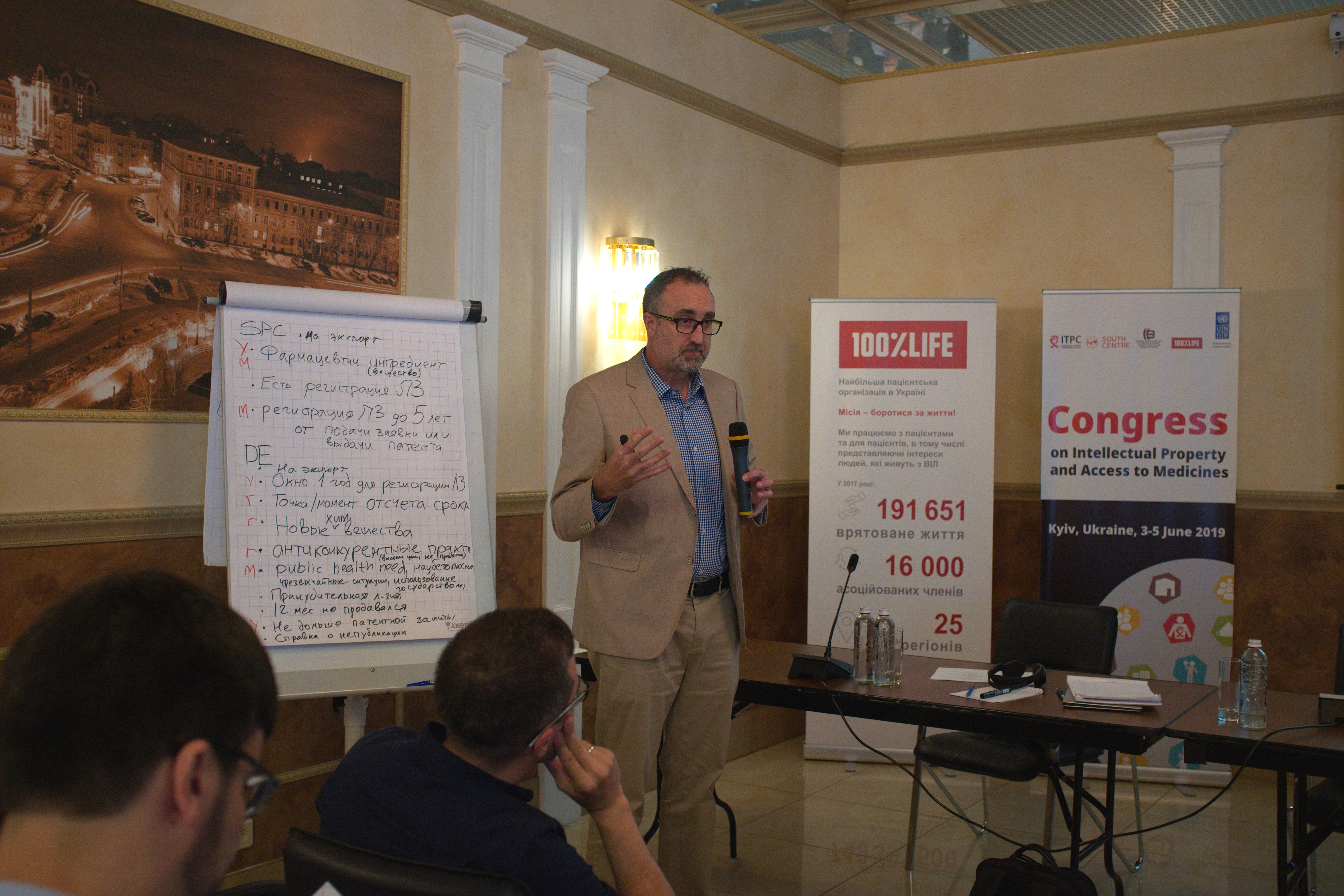 The event received valuable technical support from the United Nations Development Programme (UNDP), the National Scientific and Research Institute of IP, and the South Centre.
100 Percent Life proudly welcomed experts representing a range of perspectives, to help develop a healthy debate on increasing access to essential medicines:
International organizations, including the World Health Organization and UNDP.
National academia, mainly represented by the Scientific and Research Institute of IP of National Academy of Law Sciences of Ukraine as well as high-profile international experts including Professor Carlos Correa, Executive Director at the South Centre; Professor Sean Flynn, Director of Programs on Information Justice and Intellectual Property at the American University Washington College of Law; Dr. Mohammed El-Said, Lancashire Law School, University of Central Lancashire.
Government officials, including ministers from health, economic development and trade departments; procurement organizations; patent offices; and competition authorities from Ukraine, Moldova and Georgia.
Civil society advocates from Ukraine, Moldova, Georgia and other countries within the EECA region.
Private practitioners, including patent attorneys and IP lawyers.
Training and tactics – preventing IP abuse regionally
The purpose of the event was to share knowledge, build capacity and develop strategies. Sessions included:
Government and civil society partnerships – tackling IP barriers
Leading civil society stakeholders, including 100 Percent Life (Ukraine), Positive Initiative (Moldova) and OSF Georgia (Georgia), in discussion with relevant government officials, international organizations and academia, assessed the IP barriers in each of the three countries, commonalities across the region, and ways to mitigate these.
From strategy to reality
Ukraine's ministries of health, economic development and trade took a practical look at implementing Ukraine's National Medicines Strategy (2019-2025). The strategy includes a number of TRIPS-flexibilities – key tools in decreasing the prices of medicines. Stakeholders around the region were able to learn from Ukraine's experience.
Patent examination training
Professor Carlos María Correa held a workshop for patent examiners and patent attorneys. Correa detailed the specifics of pharmaceutical patenting and explained how secondary evergreening patents, which lack novelty and inventive step, can obstruct patients' access to essential medicines.
The Ukrainian Patent and Trademark Office presented on the current state of affairs in patent examination.
Preventing TRIPS Plus provisions
Dr. Mohammed El-Said presented on mitigating TRIPS-plus provisions. Attendees analysed the TRIPS-plus provisions in their countries and strategies were developed to mitigate these.
Competition law
Competition law expert, Professor Sean Flynn, presented on the history of competition law, economics of exclusion, and provided in-depth analysis of abuses in that sphere, such as price-fixing, export restrictions, and sham litigation. This was followed by recommendations for tackling these unlawful actions.
Boyan Konstantinov, policy specialist for the HIV, Health and Development Group at UNDP, presented comparative perspectives on Georgian, Moldovan and Ukrainian competition and patent law.
Tetiana Rudenko, private practitioner and anti-monopoly expert from Ukraine described ways to implement UNDP recommendations in anti-monopoly laws.
The partnerships and strategies developed at the event will build stronger connections between governments, international organizations, civil society, patent offices, academia, and patent attorneys working on IP in the region.
Having a shared vision will increase the effectiveness of the work to improve patent laws and processes, and continue to build capacity of national and local communities, such as HIV activists and patient groups.