The network conducted a training on HIV testing and counseling
On July 11-12, 2017, the training "Conducting HIV Testing and Counselling, and Providing a Continuum of Services" was conducted in the new training centre of the Network of PLWH.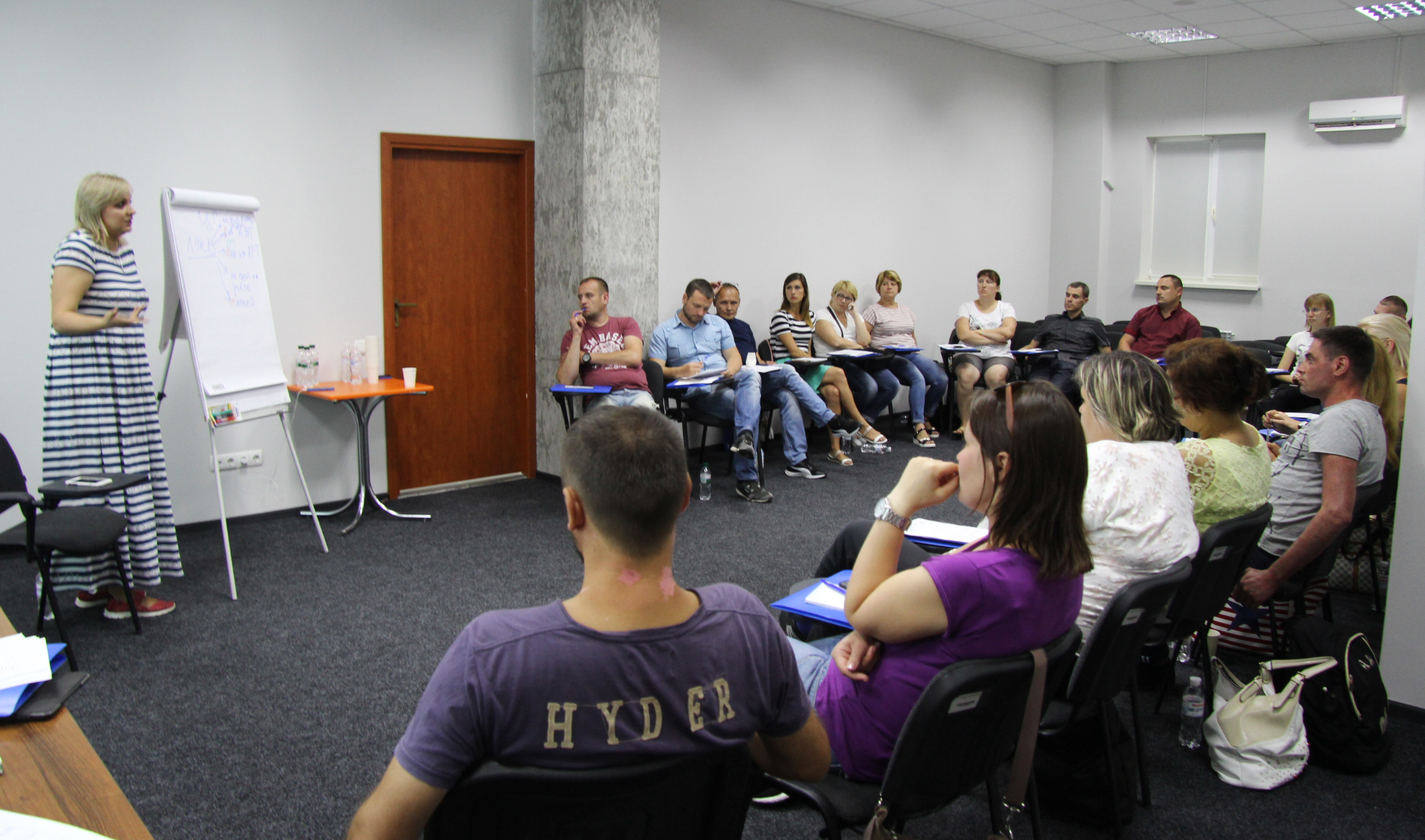 Twenty two NGO representatives who conduct HIV testing and counselling in NGO sites, as well as in NGOs and medical institutions (a mixed type) participated in this training.
The aims of the training were to improve the quality and effectiveness of HIV testing and counselling, to ensure quick dispensary registration and ART treatment order for people with HIV+ results, to identify the function of multidisciplinary teams members during testing and the interaction between NGOs and medical institutions, to improve knowledge of the implementation of program interventions using HIV testing and counselling. The training was conducted by a team of trainers: Natalia Tyuleneva, Oksana Savenko, Elena Gazizova, Tatiana Sosidko, Elena Kislykh, Tatiana Stepchenkova.
The training consisted of 6 sessions and 3 workshops.
The following topics were covered:
implementing different HIV testing and counselling models (in NGOs, hospitals, and mixed environments);




• ensuring an effective continuum of customer management;




• monitoring service provision continuum;




• an indicator of HIV testing and counselling effectiveness;




• regulations;




• types of HIV testing;




• programme interventions with a HIV testing and counselling component;




• HIV testing procedures;




• review of rapid tests;




• importance of following all necessary technical requirements;




• storage;




• transportation and utilization of rapid tests;




• D-registration and ART administration.