The network has conducted training for medical professionals.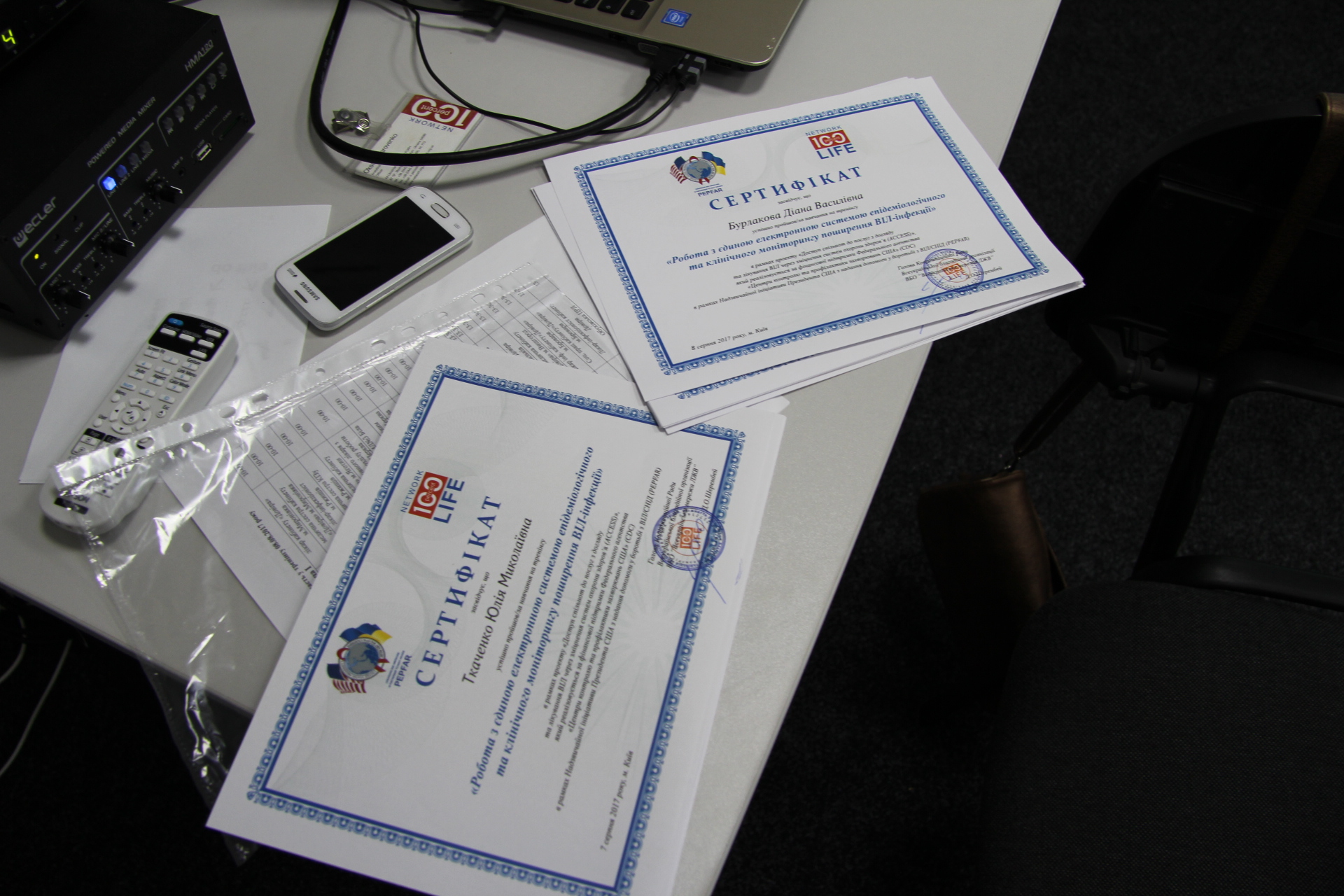 On August 7-8, 2017, the Network organized enhanced training of specialists from the Kyiv oblast on the use of the medical information system "HIV-infection in Ukraine" (HIV MIS) with the aim of improving practical skills. The training involved 35 medical specialists – doctors, nurses and laboratory assistants of the "Dovira" (confidence) cabinets.
The work of medical professionals of the region in the system was analyzed at the training, more in-depth information was provided on working with medical data of patients and reporting.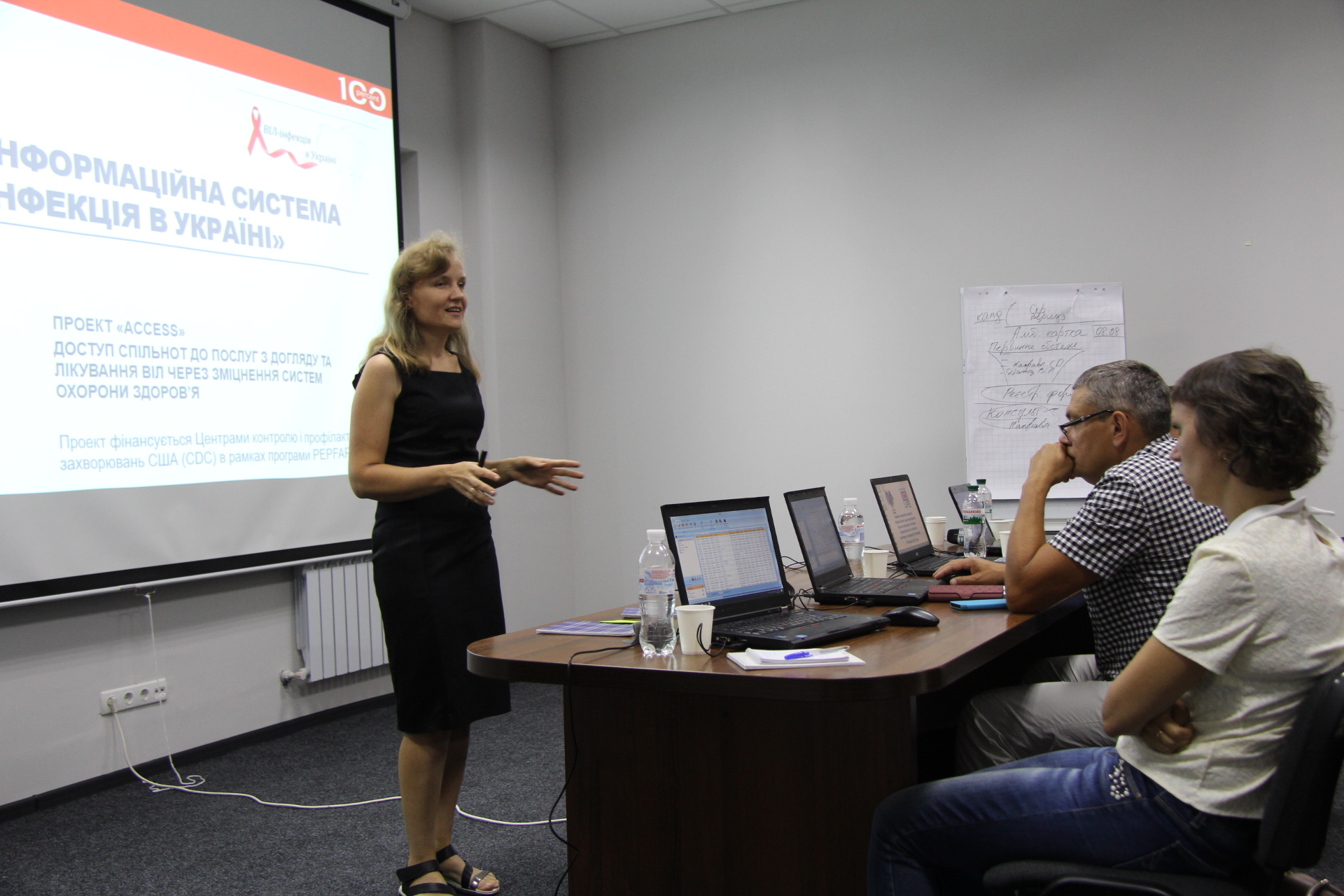 Oksana Yarovenko, the specialist of the Analytical Department of the Network, carried out the training.
Representative of the CDC Office in Ukraine Oleksandr Lebeha noted, that "As a representative of the donor, I want to emphasize that the opinion of each of you is very important for the office of the CDC, the Network and the Ministry of Health. We are all convinced that HIV MIS will be useful and will help in everyday work".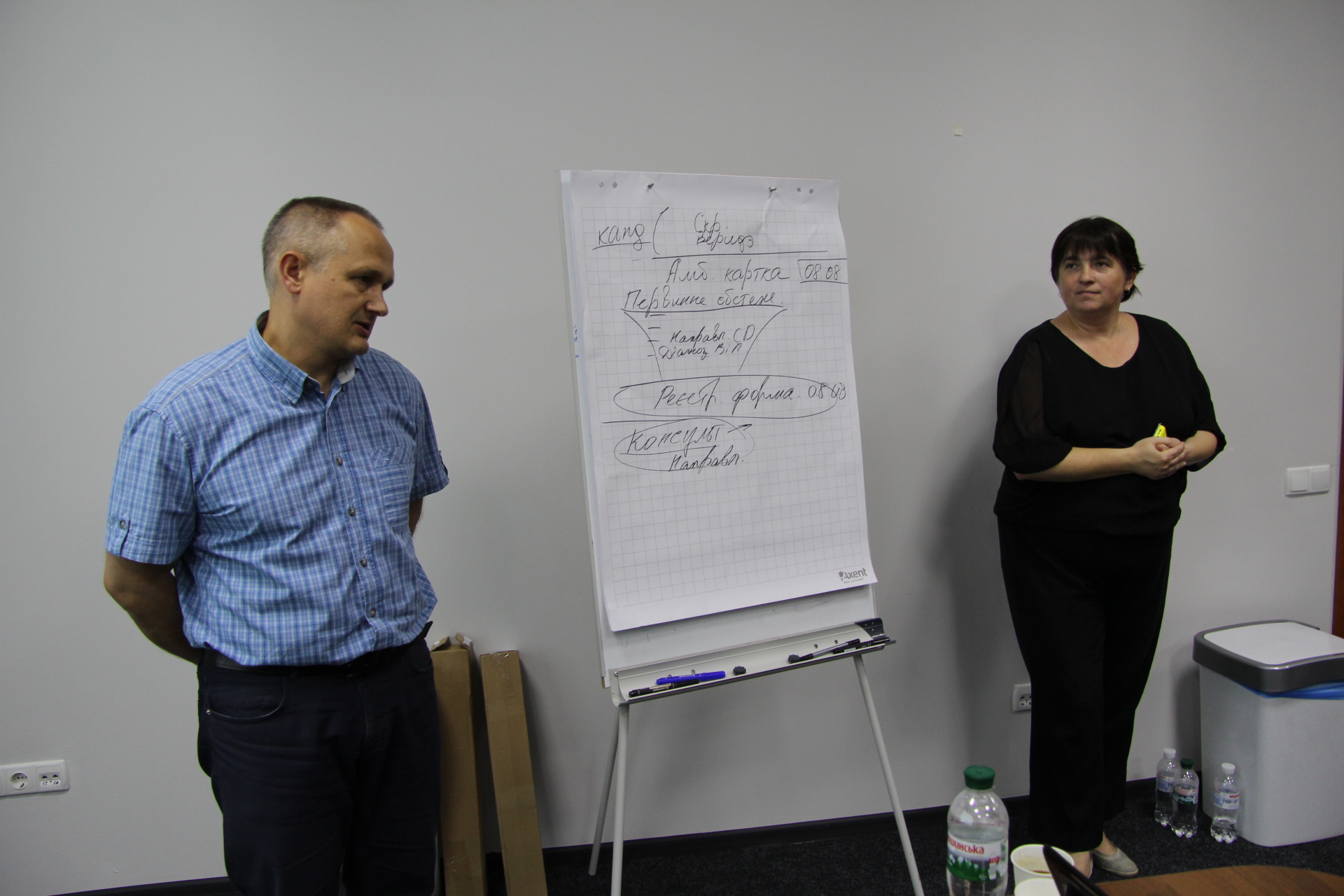 Oleksandr Lebeha, together with the participants of the training, got acquainted with the specifics of the HIV MIS operation. He expressed gratitude to the Network, the Center for Public Health of the Ministry of Health of Ukraine, all other interested parties involved in the development and implementation of HIV MIS, for persistent and successful work, and invited medical staff who completed the training to contribute to the development of the system.
He also noted that the user feedback is very important and will facilitate the timely commissioning of the system. This will help to obtain high-quality operational non-personalized data that will be used at various levels to make effective solutions to the HIV / AIDS epidemic in Ukraine, especially in the most affected regions, which are priorities for PEPFAR.
Piloting of the electronic system of epidemiological and clinical monitoring of the spread of HIV infection in the Kyiv oblast began in February 2017. The system now covers 391 institutions in 12 oblasts of Ukraine, there are already 95 584 registered patients and 1402 users, 960 of whom are trained by the Network.