The network conducts a series of trainings on the GF project
In June 2018, a series of training sessions started for NGO social workers who act in the framework of the Global Fund project "Reducing the burden of TB and HIV through the establishment of universal access to timely and qualitative diagnosis and treatment of tuberculosis, and its drug-resistant forms, expanding evidence-based HIV prevention, diagnosis and treatment, as well as the creation of sustainable and viable healthcare systems."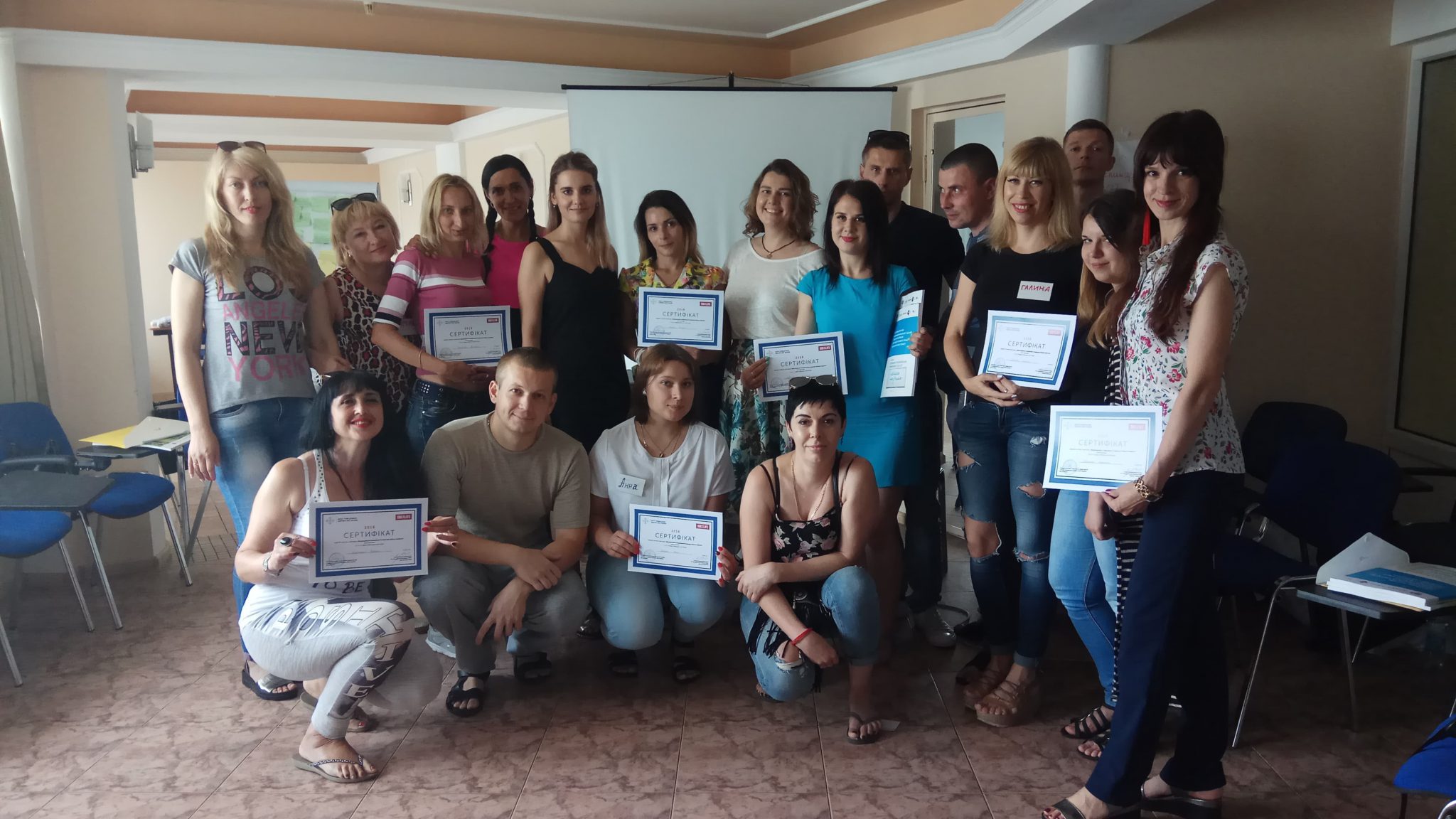 On June 11-13, the Public Health Center of the Ministry of Health of Ukraine supported two training sessions which were simultaneously held in Kyiv for social workers from all regions of Ukraine.
The first training session was devoted to rapid HIV testing and counseling in the framework of the "Health Partner" intervention.
In addition to presentations and theoretical information, the participants had the opportunities to train practical testing skills in groups.
The trainers were Tatiana Skliar (Global Fund Project Management Team), Tetiana Stepchenkova (Kyiv City AIDS Center, KCCH No. 5) and Viktoria Mochalova ("AIDS Center" of Zaporizhzhia City Council).
The second training session, "The workshop on the implementation of the 'Patient's School' behavioral intervention" was aimed at raising the knowledge of social workers on types and techniques of counseling, peculiarities of the counseling the clients from various vulnerable groups, and the ethical and professional requirements for consultants.
The session was carried out by Kateryna Pandeli and Valeriia Lee of the Network's Global Fund Project Management Team.
As a result of the training, the social workers received certificates and additional literature.
From June 19 to June 21 of the next week, the Network conducts training "The workshop on the implementation of the 'Steps to Health' behavioral intervention."
Groups are formed now but, if you later want to participate in such sessions, please, write to us at v.lee@network.org.ua or e.pandeli@network.org.ua.