HIV patients received 209,600 ARV treatment packages during the full-scale invasion

Since the onset of active hostilities, more than 129,000 people living with HIV in Ukraine have been at risk of treatment interruption. NGO 100% Life, the largest patient organization, worked a logistical miracle, developing new ways of supplying medicines and delivering 25.5 tons of drugs, which is equal to 53 million doses, to warehouses in Poland and then, transporting them to all regions of Ukraine within three days.
"But this would not have happened without unprecedented support and joint coordination at the 'international partners – government – the patient' level," said Dmytro Sherembey, Head of CO 100% Life.
At the urgent request of the Center for Public Health and 100% Life, the largest donors and partners in the field of HIV control — the Global Fund, PEPFAR, USAID, UNAIDS, CDC, WHO — agreed on an emergency plan of purchasing drugs for Ukraine. 
As a result, 209,600 ARV treatment packages were delivered to Ukraine after February 24, for which the PEPFAR program allocated USD 13M. This was explained by the 100% Life activists during the symbolic event entitled 'The Protected' dedicated to the World AIDS Day, which was organized in Kyiv near the Red Ribbon memorial.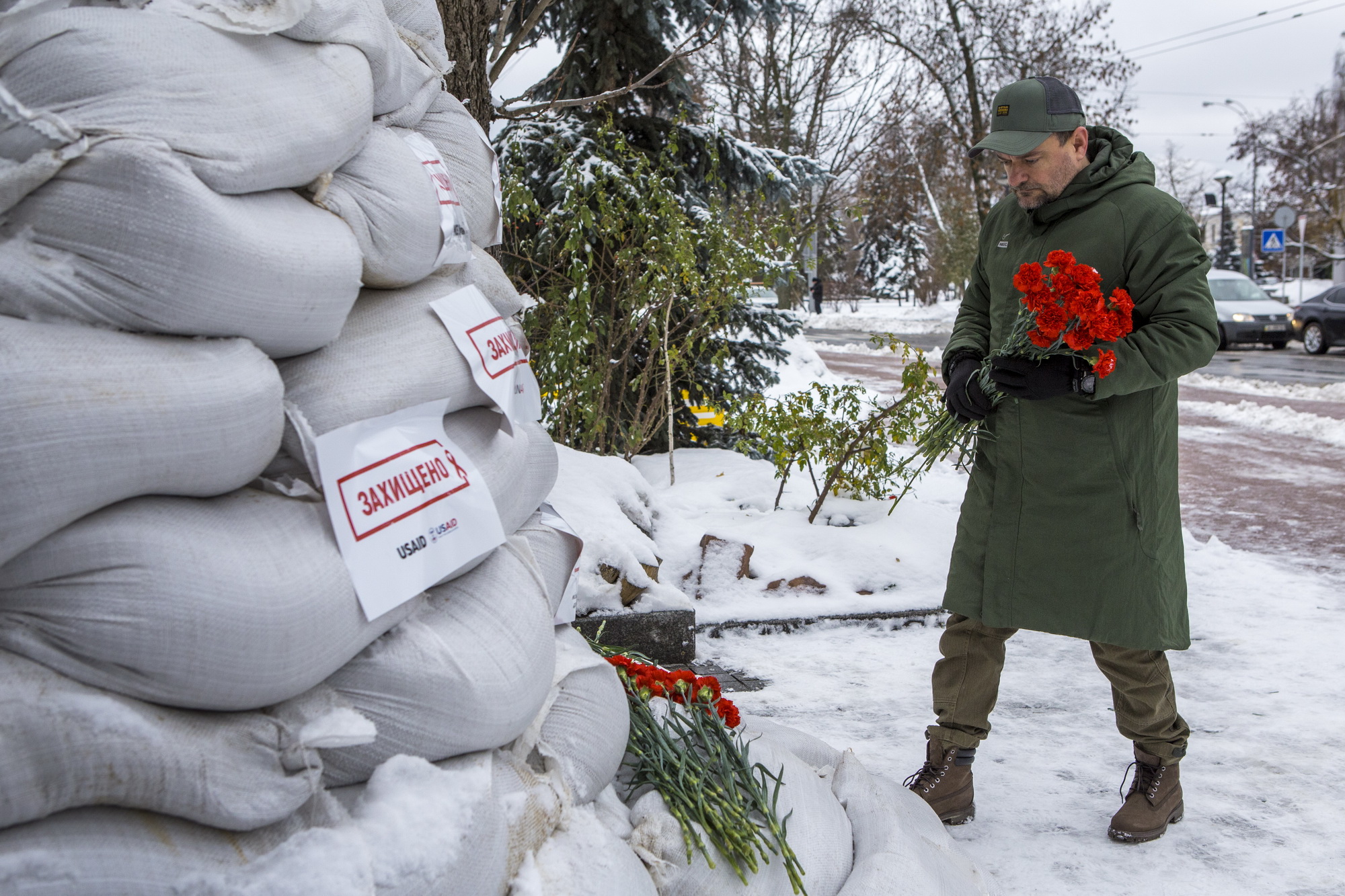 "Since the first days of the war, when part of Ukraine was under occupation, our activists from regional 100% Life branches — along with the Ministry of Health — have organized 'life roads' and delivered ARV therapy to patients by boat, on foot or on bicycles, crossing checkpoints and getting under the shelling conducted by Russians. Speaking in the wartime language, today, a package of medicines equals a 'bulletproof vest' for an HIV patient. What we have managed to do together with our partners to protect thousands of HIV patients is the largest and quietest operation to save Ukrainians during the war and an unprecedented manifestation of solidarity, professionalism and partnership," added Dmytro Sherembey, Head of CO 100% Life.
On World AIDS Day, activists together with the partners, including the Ministry of Health, the Public Health Center, UNAIDS, representatives of the donor community, the Olena Pinchuk Foundation, the Public Health Alliance and other partners covered the Red Ribbon memorial with sandbags to protect it against possible destruction during Russian shelling. This act symbolizes that treatment similarly protects HIV patients. 
"USAID is honored to support 100% Life and the Center for Public Health in distributing 53 million doses of life-saving antiretroviral medications to over 150,000 Ukrainians living with HIV.  As a PEPFAR-funded implementing partner, 100% Life has demonstrated its steadfast commitment to people living with HIV.  100 % Life has saved thousands of lives throughout Ukraine by rapidly adapting their programs within a wartime context to meet the needs of the most vulnerable populations.  We are proud to stand in unity with Ukrainians living with HIV", — Ben Zinner, USAID Office of Health Director

"On behalf of the Joint United Nations Program on AIDS, I would like to emphasize that we are in solidarity with Ukrainians in their fight for life at this difficult time, as we have been in solidarity with Ukraine on the path to combating the HIV epidemic for many years. The experience of the last nine months has confirmed that the civil society sector in Ukraine can be efficient under emergency circumstances. For our part, we are doing our best to provide support where it is most needed. To ensure that every HIV patient has access to treatment and services, and therefore remains protected," said Roman Haylevych, UNAIDS Director in Ukraine. 

 "The healthcare system is working despite the unprecedented challenges caused by Russia's terrorist tactics of war against civilians.  Patients with chronic diseases, who are lifelong dependent on therapy, such as HIV patients, are at double risk. Today, efficient partnership of international donors, the Ukrainian government and patient organizations, about 130,000 HIV patients in Ukraine have been provided with therapy for the coming year", said Deputy Minister of Health of Ukraine, Chief Sanitary Doctor, Ihor Kuzin.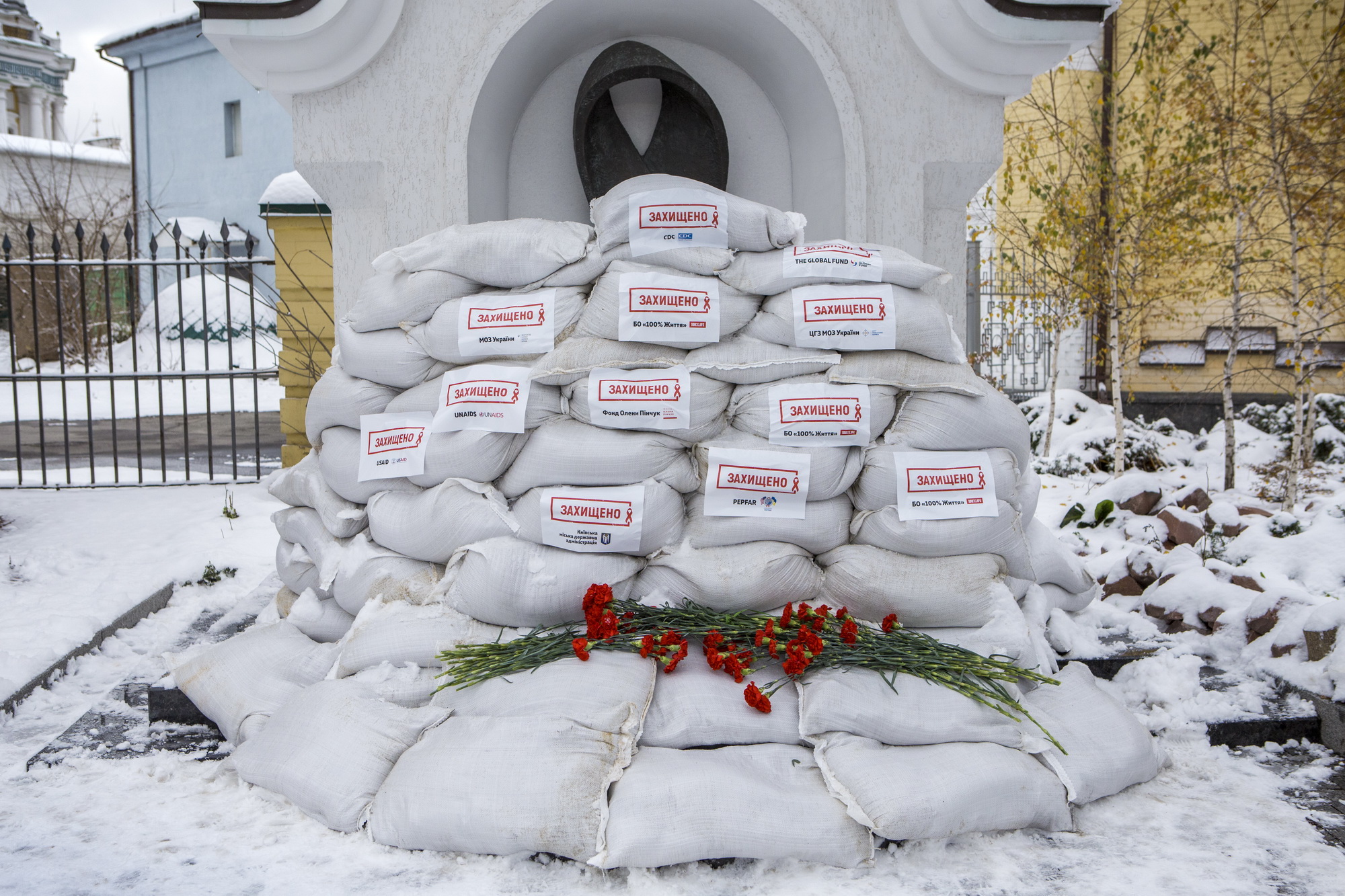 Find out more about the stories of helping HIV patients in wartime at #захищені
— 
Report on the HIV/AIDS epidemic in Ukraine (data provided by  the Public Health Center of the Ministry of Health of Ukraine):
      For the time being, Ukraine ranks one of the first among the countries of the European region in terms of the number of HIV-positive people.

     

One in three HIV-positive people still either do not know their HIV status or remain outside medical supervision and, accordingly, do not receive treatment (ARV therapy)

      According to estimates, at the beginning of 2022, there were 244,877

people living with HIV in Ukraine (

including 200,000 people in the areas controlled by Ukraine).

      As of beginning of 2022, more than

129,000 HIV-positive Ukrainians are receiving ARV therapy

(compared to 15,871 in 2009).

The therapy allows people with HIV to live.

      Despite the war, Ukraine offers options of testing for HIV at family doctor offices or infectious disease specialist offices, based on NGOs.

HIV testing in Ukraine is free of charge.

     

You can find the nearest testing center at https://prozdorovia.in.ua/de-projty-test/

     

We remind that the main route of HIV transmission is still the sexual transmission

that is

65%, of which 62.1% is heterosexual contact,

and about 3% is homosexual contact.

     

Timely HIV diagnosis and initiation of treatment guarantee a long and full life.

      Find all about HIV at

https://prozdorovia.in.ua/choise/
·        0 800 500 451 is an HIV/AIDS Hotline. It is accessible 24/7, including weekends and holidays.