«100% LIFE» continues to develop HIV innovations
One of the fundamental tasks for the Ukrainian healthcare system today is the detection of new HIV-positive patients and  index testing of their partners.
For this purpose, the CO «100%Life» continues to introduce innovative approaches in HIV services. The medical information system «HIV-infection in Ukraine» is already operating in all regions of the country. The next stage is the introduction of the index partner testing module  into the system for more effective tracking of the patients.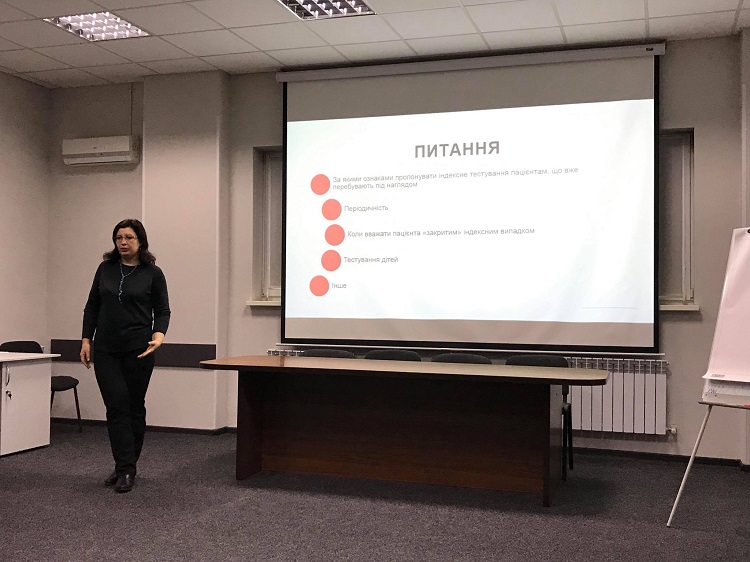 To discuss the design of the module, on December 6, 2018 experts of the CO «100% Life» held a work meeting with stakeholders, including doctors from specialized health care facilities from 4 regions of the country, software developers and representatives of the Public Health Center and the US Centers for Disease Control and Prevention (CDC)
As Oksana Kirichok, Head of Analytical Department at CO «100% Life», mentioned: «Index testing is a necessary tool for overcoming the HIV / AIDS epidemic in Ukraine, and the development of appropriate software to record patients and their partners. Thanks to everyone who took the time to attend the meeting. Constructive proposals of those who work directly with the system will make it a truly effective and convenient tool.»
The meeting will result in the refinement and modernization of the «Partners» module in the MIS HIV system.
The meeting took place within the framework of the ACCESS PRO project «Access of communities to care  through advanced information systems and better linkage to services»