"Day with Elton John" at Curaige
On May 28, Sir Elton John, the famous singer, public figure and founder of the charity foundation dedicated to fighting AIDS arrived in Ukraine again at the invitation of the Elena Pinchuk Foundation. As part of his visit in Kyiv, the Elena Pinchuk Foundation, with support of Art Zavod Platforma, Kurazh Bazar, the All-Ukrainian Network of PLWH and the Radio HIT FM, conducted an informational charitable action "The Day with Elton John" in order to prevent HIV and engage Ukrainians in the fight against AIDS in Ukraine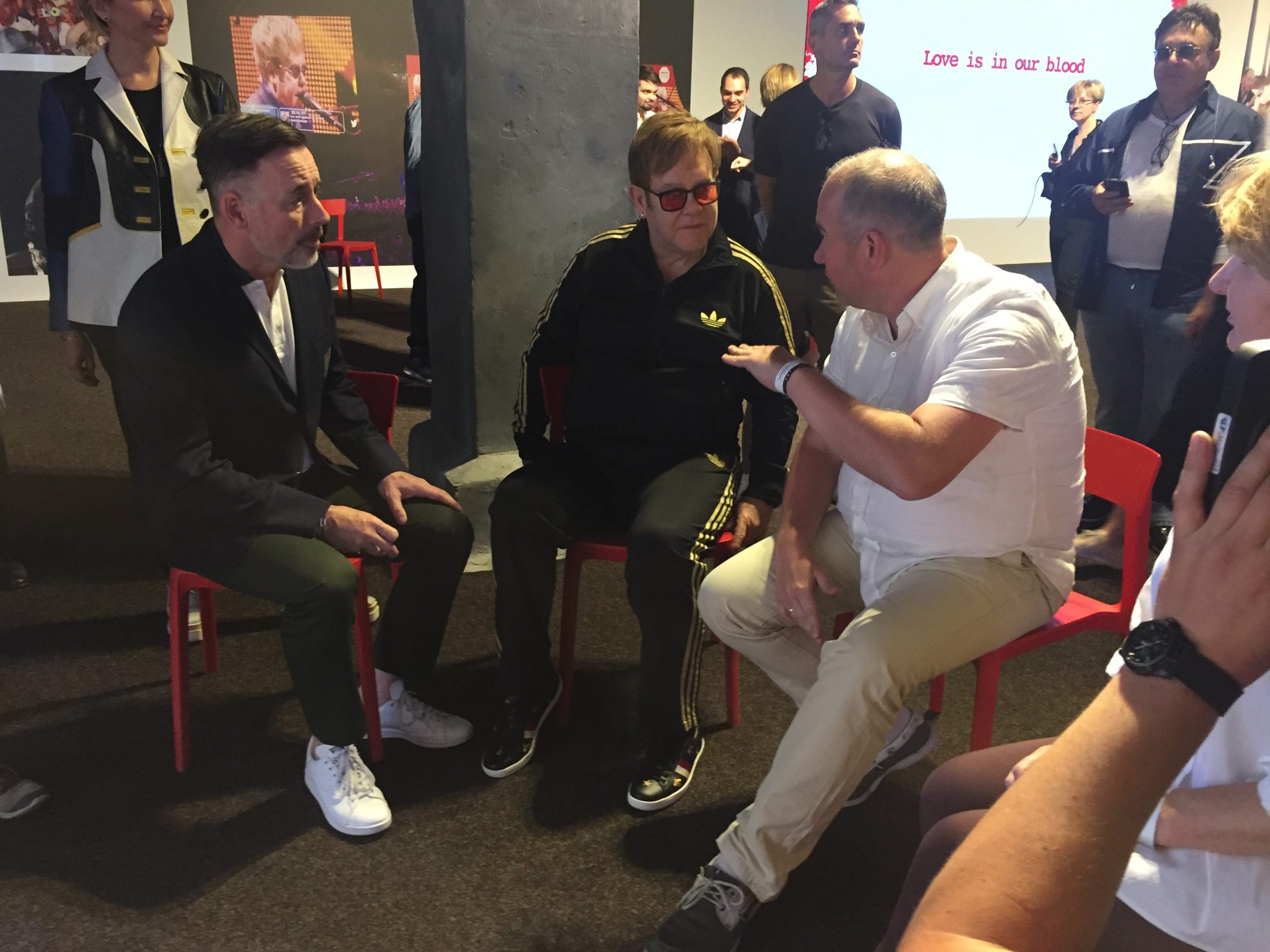 On Monday, May 28, during an additional official day off, the special Kurazh Bazar took part at the Art Zavod Platforma in Kyiv. The program of this event was jointly developed by the Elena Pinchuk Foundation and its partners, and the legendary singer Elton John became the guest of this presentation. Sir Elton John met Ukrainian fighters with AIDS and spoke with HIV-positive people.
The guests of the event visited a photo exhibition showing the history of 11-year cooperation between the Elena Pinchuk Foundation and the Elton John AIDS Foundation. An international art project, created by one of the most famous contemporary artists Ai Weiwei at the request of Elton John, was presented in Kyiv once again.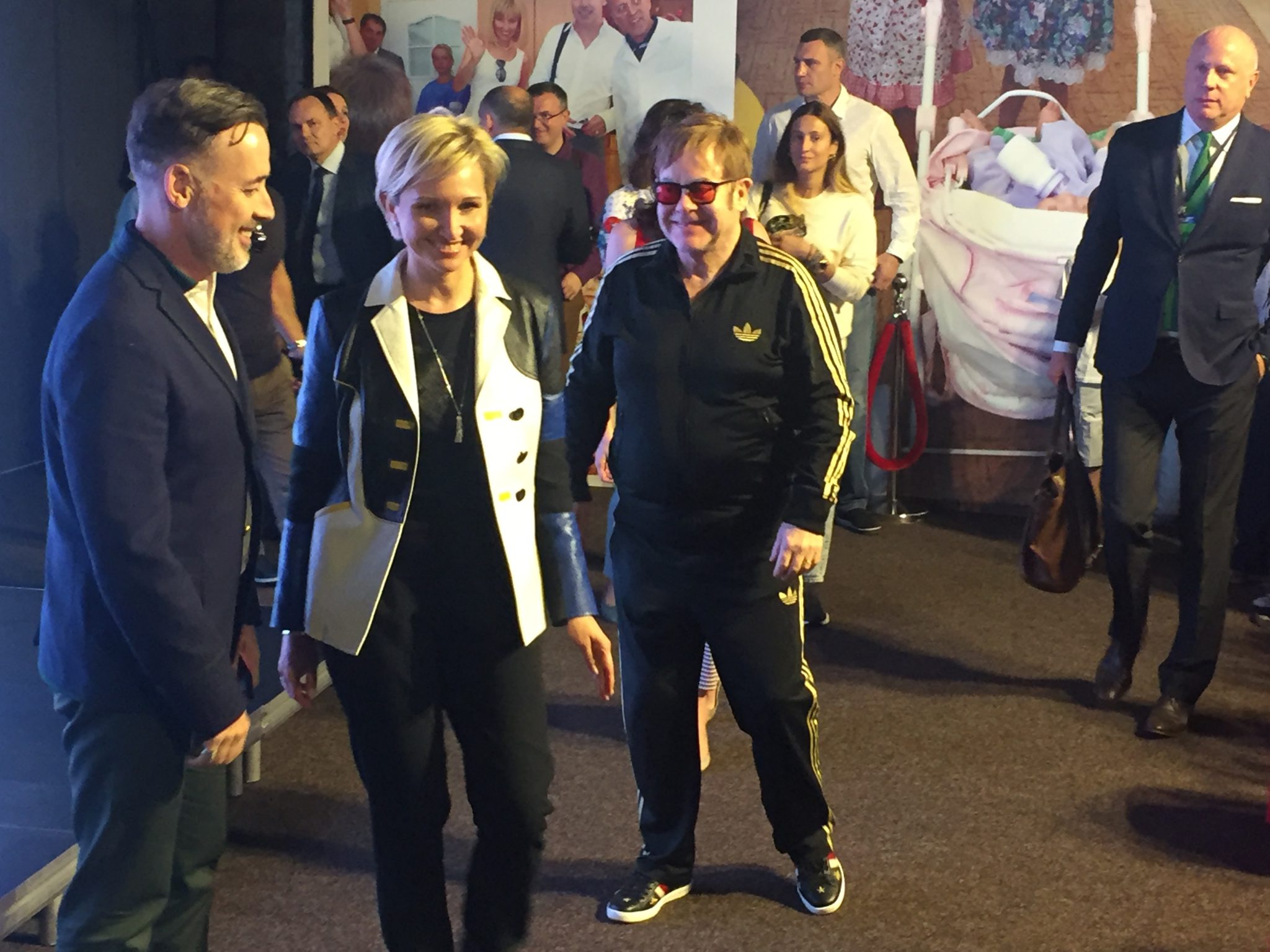 The All-Ukrainian Network of PLWH, a long-term partner of the Elena Pinchuk Foundation, presented an interactive program which included educational lectures, quests, labyrinth, HIV testing and other events. Famous Ukrainian media specialists and activists lectured, among other topics, on tolerance, non-discrimination, sexual education and biology of sexuality. All visitors were offered to take online HIV testing that determines the risk of the HIV infection. The free rapid HIV testing station worked all the day too.
At the end of the event, a drawing of the Elton John's glasses was held on the air.
Radio HIT FM distributed special reports from its interactive studio, interviewed participants and guests in real time and broadcast them throughout Art Zavod Platforma. The musical program was entirely dedicated to the creative work of Elton John.