Victory In Every Cell, a campaign for the World AIDS Memorial Day

Knowing one's HIV status and receiving ongoing treatment is critical, especially in wartime.  This is an investment both in one's health and in joint victory.  This was discussed today during the Victory In Every Cell event dedicated to the World AIDS Memorial Day.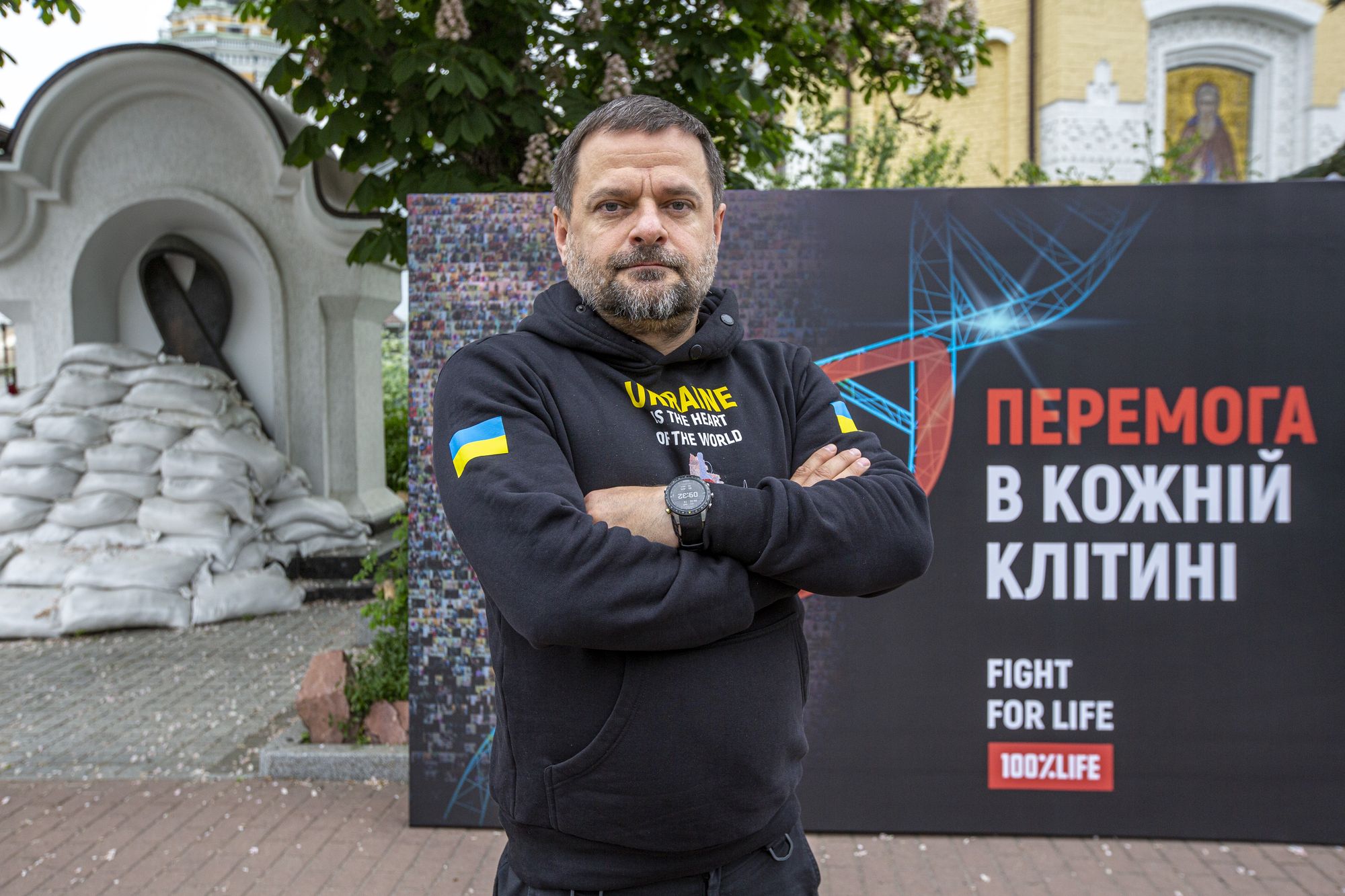 "When the enemy wants to destroy us, we have to do everything we can to protect our lives and the lives of our loved ones.  We are fighting on two fronts — with the external enemy and with the epidemic.  We know how to defeat HIV — you need to know your HIV status and receive treatment.  But what we see is that after Russia's full-scale invasion in Ukraine, the number of patients receiving ARV therapy in Ukraine is almost 9,000 less than a year ago. Today, we have limited opportunities to find out exactly where these people are and what happened to them.  But we must definitely do all our possible so that those who have interrupted treatment get the opportunity to resume it.  We have to follow the state of our health in order to defeat the enemy", says Dmytro Sherembey, Head of CO 100% Life.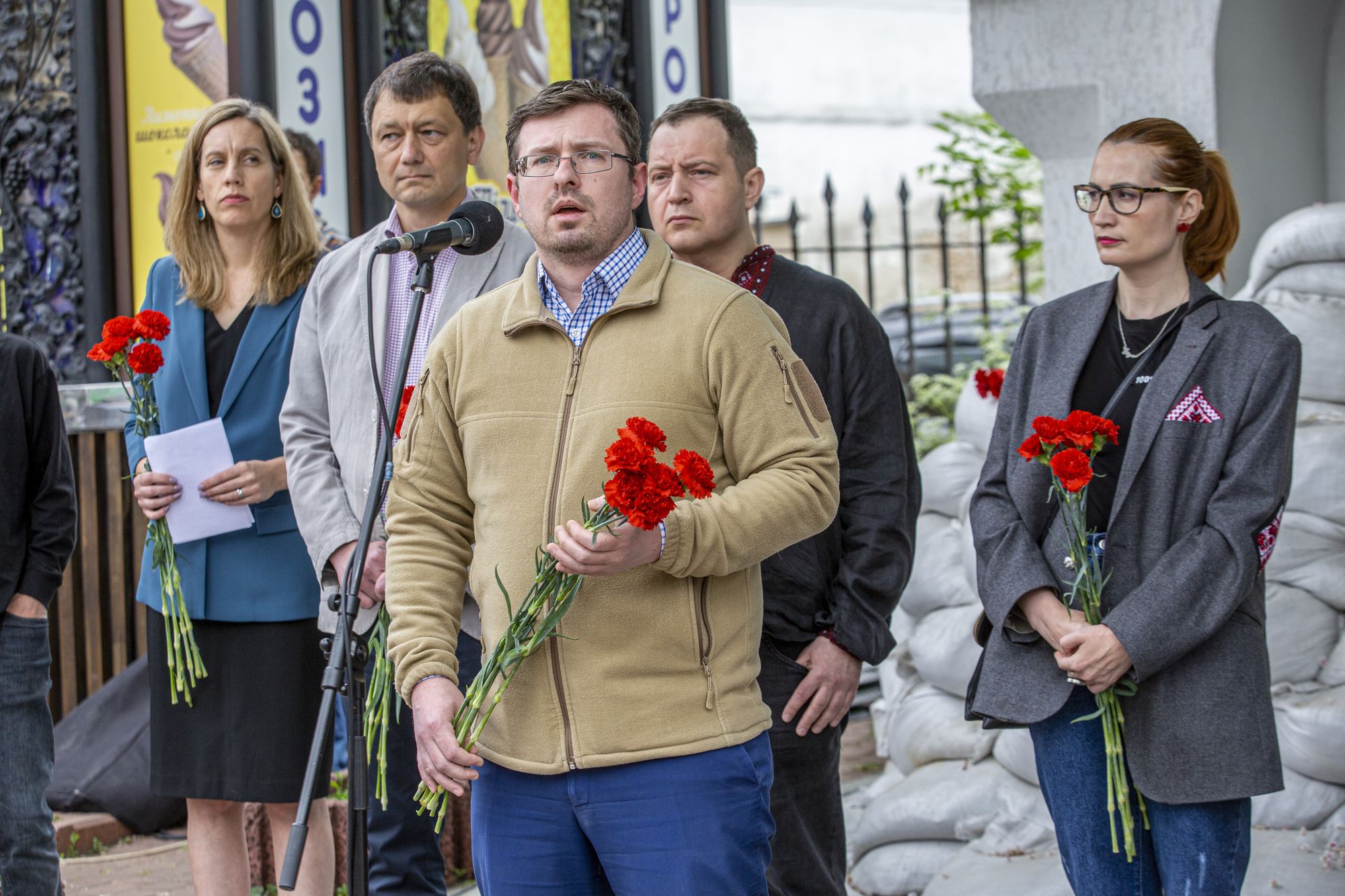 "It is extremely important that every person living with HIV receives highly effective ARV therapy.  The therapy should be prescribed as quickly as possible after confirming the diagnosis, and the therapy should be continuous and uninterrupted. For the time being, the government provides HIV treatment for all patients free of charge.  Currently, 121,000 people in Ukraine receive ARV, more than 264,000 patients regularly receive HIV prevention services funded by the state budget, and 32,000 more receive care and support services. Under martial law, the deadlines for dispensing ARV therapy drugs were extended, the dispensing of ARV therapy was organized using mobile brigades, and the exchange of information with neighboring states was ensured in order to prevent interruption of therapy for Ukrainians abroad. This has been the systematic work of the Ministry of Health and international partners. We can see now how the mechanisms introduced at the beginning of the war, prove their effectiveness", says Ihor Kuzin, Deputy Minister of Health of Ukraine, Chief State Sanitary Doctor. 
Тoday, Ukraine is the European countries with the biggest number of HIV-positive people. It is estimated that, at the beginning of 2022, there were 244,877 people living with HIV in Ukraine (including over 40,000 of those in NGCA).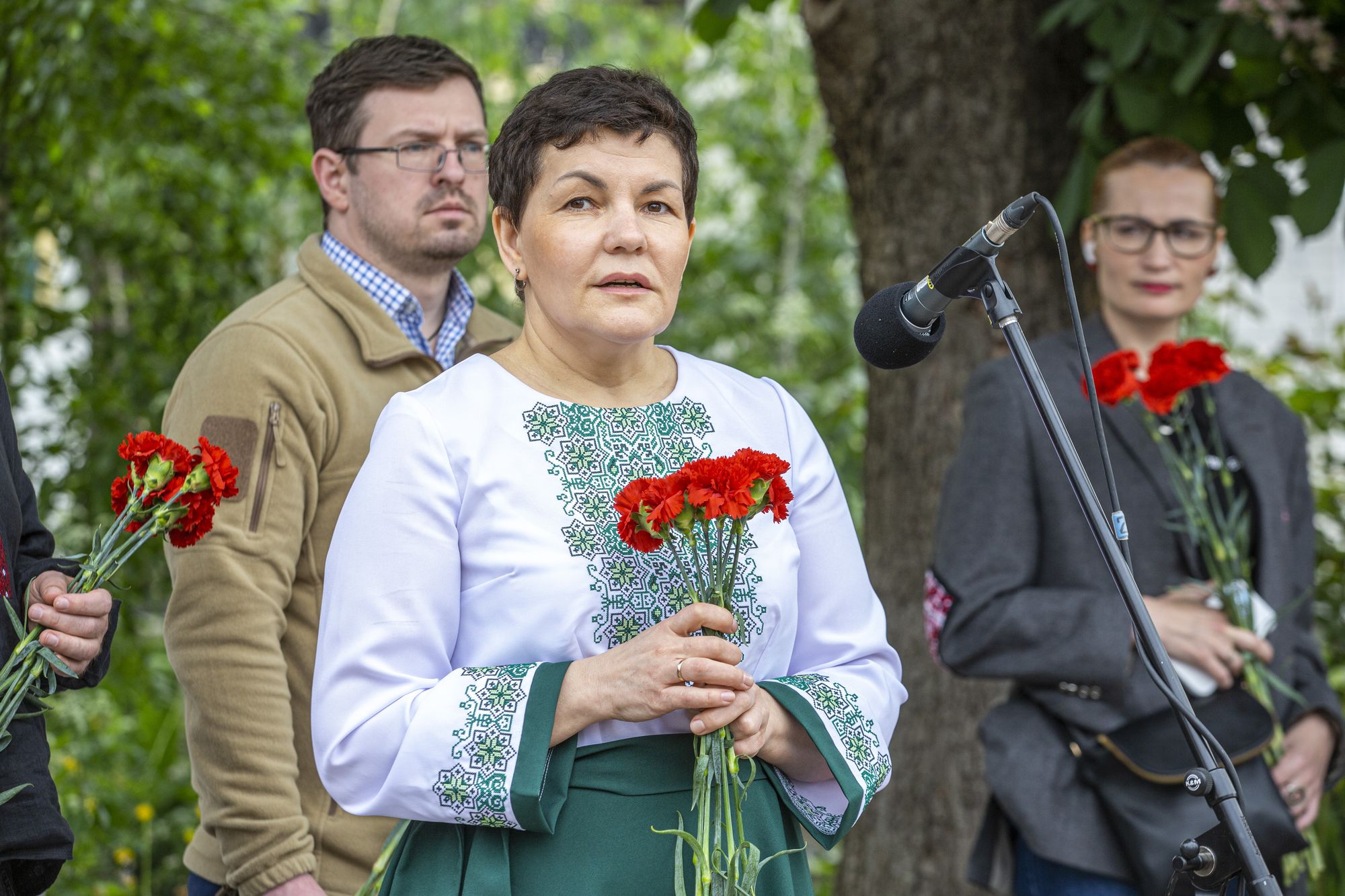 "The AIDS mortality rates have not deteriorated at all, despite the war.  This is a great achievement.  We have held on this front. Hopefully, in the coming years, the mortality rates will drop to zero, because HIV is a chronic disease that can be controlled by taking ARV therapy," says Olga Gvozdetska, Deputy General Director of the Center for Disease Control and Prevention.  
During the event, public health experts emphasized that the risk of HIV infection in times of full-scale war increases many times. This applies not only to military personnel who constantly come into contact with blood, but also to civilians.  Violence, rape, change of residence, lack of access to treatment in the occupied territories, all of that is now a horrible reality for many Ukrainian men and women.  Therefore, the first thing we all have to remember is to take care of our own health, including regular HIV testing, and for HIV-positive people, it is regular medication, which should never be interrupted.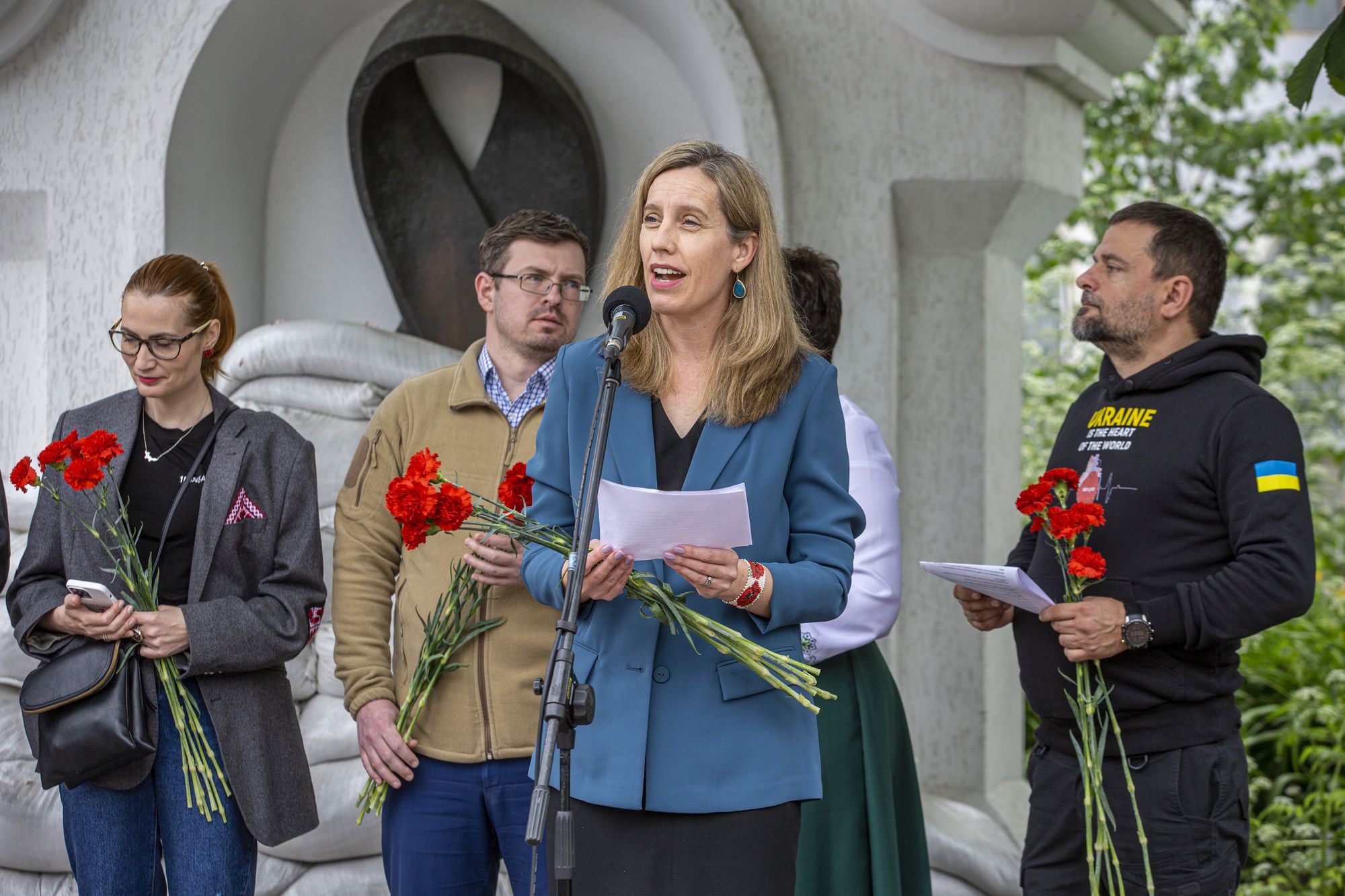 "I am honored to commemorate International AIDS Memorial Day in person with colleagues and activists gathered in Kyiv, including leaders in Ukraine's fight against HIV/AIDS and the fight for human dignity and respect for people living with HIV. This day of remembrance also serves as a reminder of the great sacrifices made by people who came before us and by those who stand with us today. On this day of remembrance, as we stand with Ukraine as it defends its security, sovereignty, territorial integrity, and democracy, we also stand with Ukraine in the fight against HIV. Slava Ukraini!" says Jessica Grignon, USAID Ukraine, Senior Advisor on Infectious Diseases 
 After the start of the full-scale Russian war in Ukraine, there was a risk of a disastrous shortage of drugs for HIV patients.  At the urgent request of the Center for Public Health and CO "100% Life", the largest patient organization, the PEPFAR program invested $13 M in the emergency purchase of drugs for all HIV-positive patients in Ukraine.  Currently, international partners, including PEPFAR, USAID and the Global Fund have already agreed on another funding to purchase medicines for the next two years.  Today, Ukraine has enough treatment drugs for HIV patients. 
 Prevention and support programs do operate. Under the full-scale war, the coordinated response of all parties involved in the fight against HIV in Ukraine is impressive.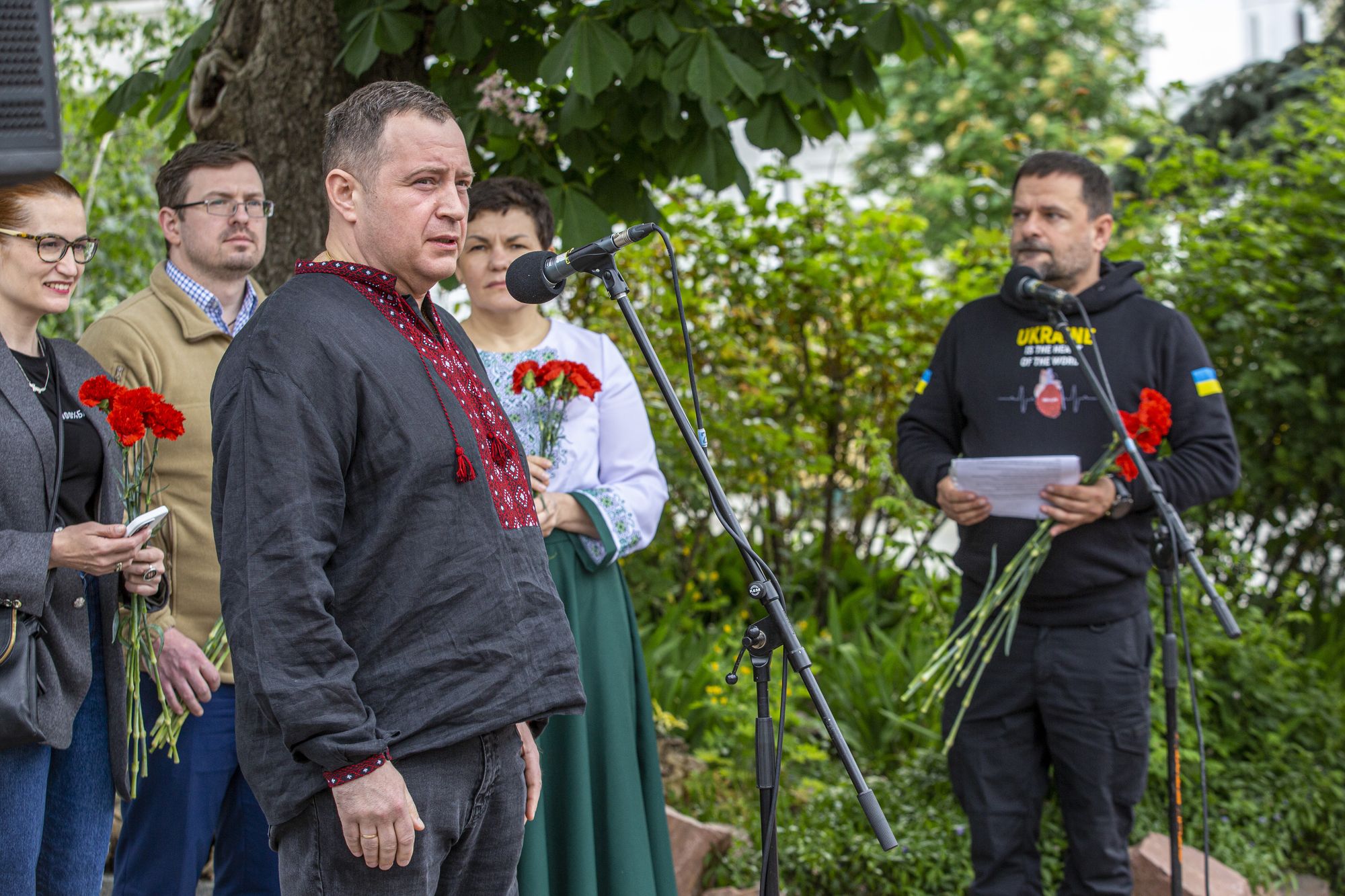 Despite the full-scale war, free HIV testing is available for the population. Tests can be done with family doctors, in the Dovira/Trust centers, infectious disease departments or consultation and diagnostic centers, AIDS prevention and treatment centers, and specialized NGOs.  The nearest testing point can be found at  https://prozdorovia.in.ua/de-projty-test/  
Also, CO 100% Life, the largest patient organization, offers the option of ordering oral HIV tests for delivery at https://prozdorovia.in.ua/anketa/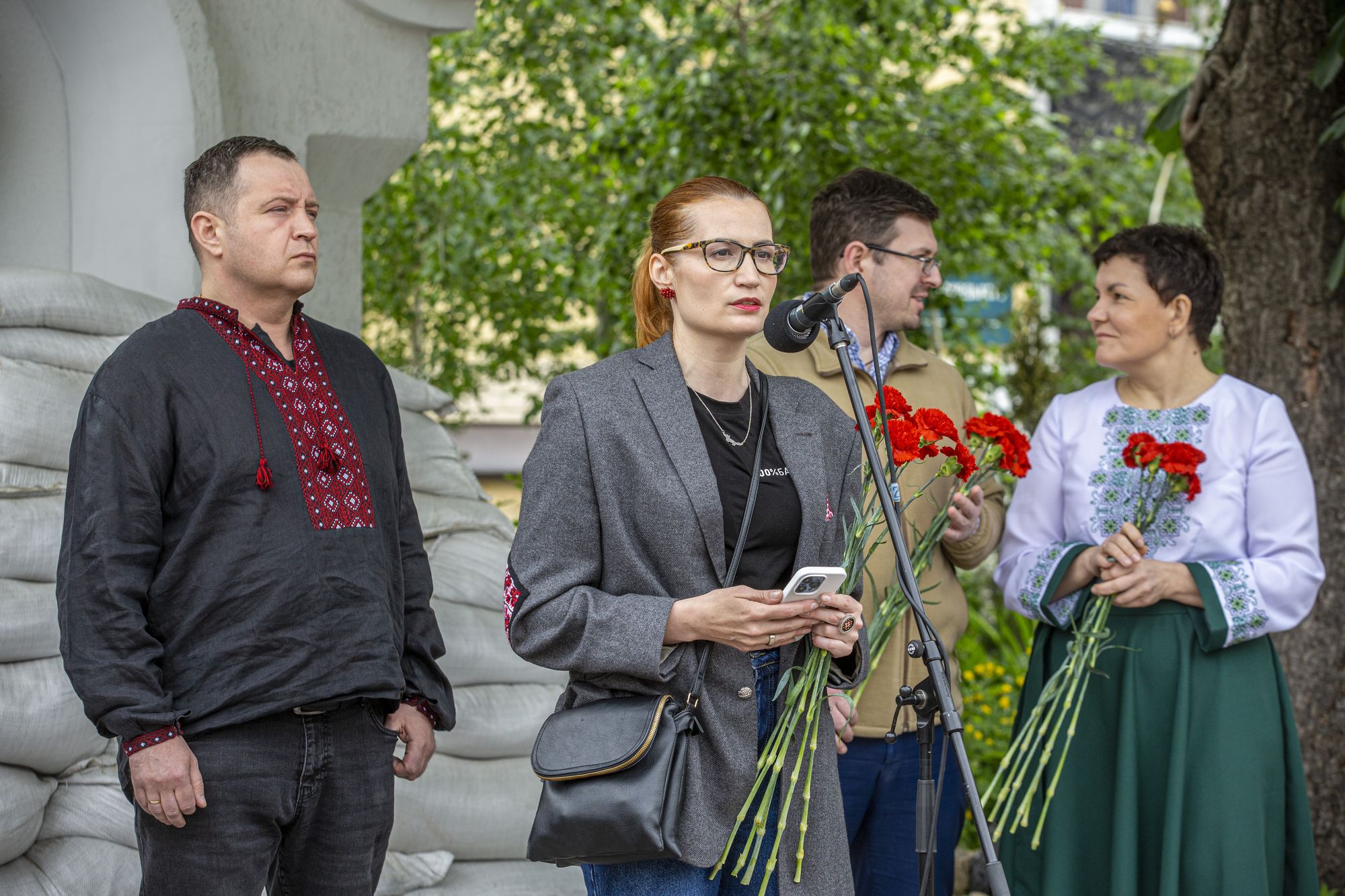 Olga Stefanyshyn, People's Deputy of Ukraine says "Our country has already come a long way in overcoming the HIV/AIDS epidemic.  Even during the war, we managed to pass the HIV Law, which greatly expands the possibilities for the fight against HIV, allows involving non-governmental organizations, introducing a flexible and comprehensive approach to HIV prevention and testing as keys to success.  The law will enter into force on August 5, 2023.However, the fight against this disease in the legislative field is still ongoing. To bring the victory, we first need to decriminalize the law clause on the responsibility for HIV transmission, as this medieval practice reduces to naught all attempts to overcome stigma and discrimination in society.  Secondly, we have to harmonize family law in line with European practices. Despite the challenges of martial law and daily shelling, we keep fighting and believe in our victory."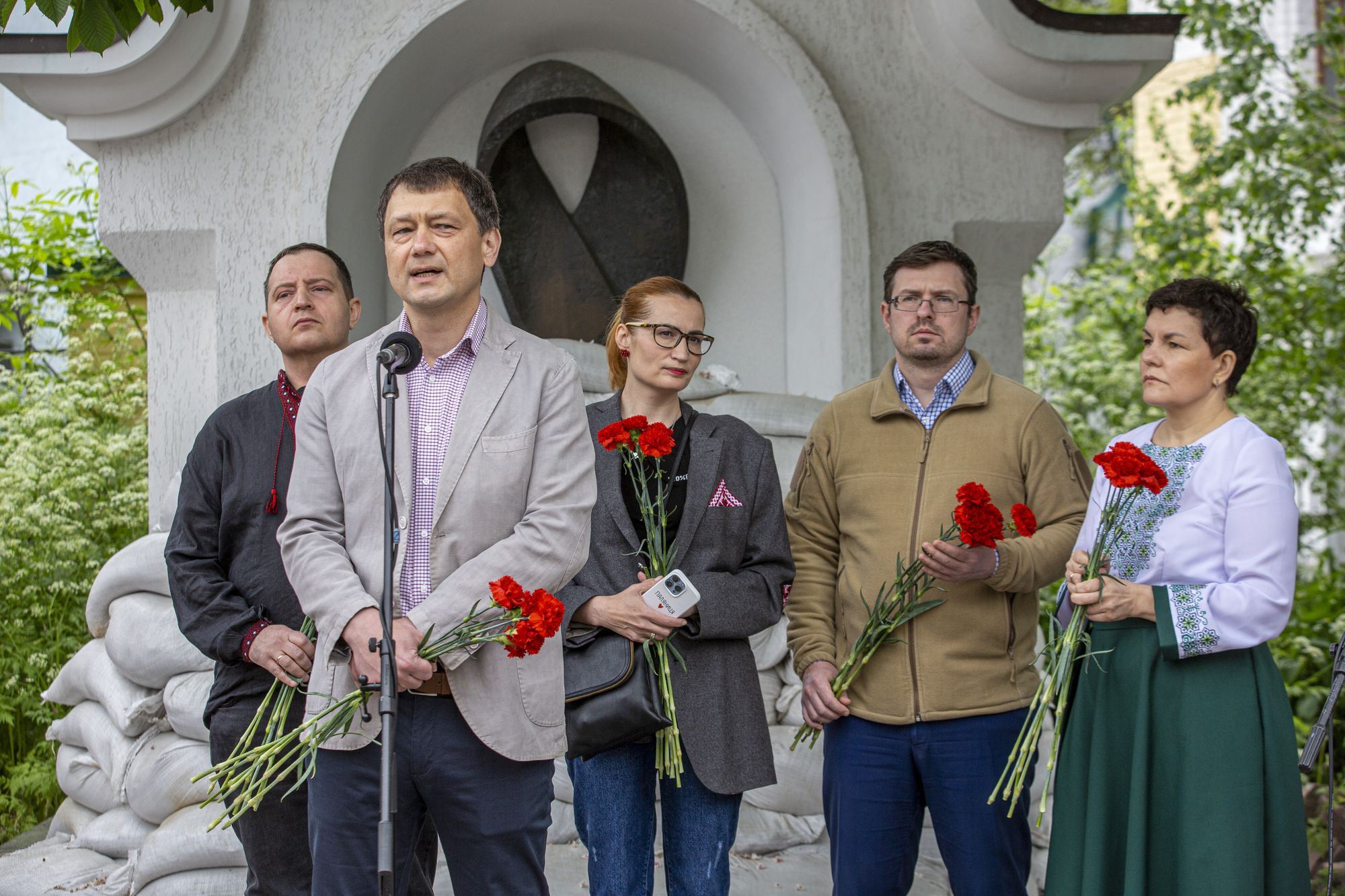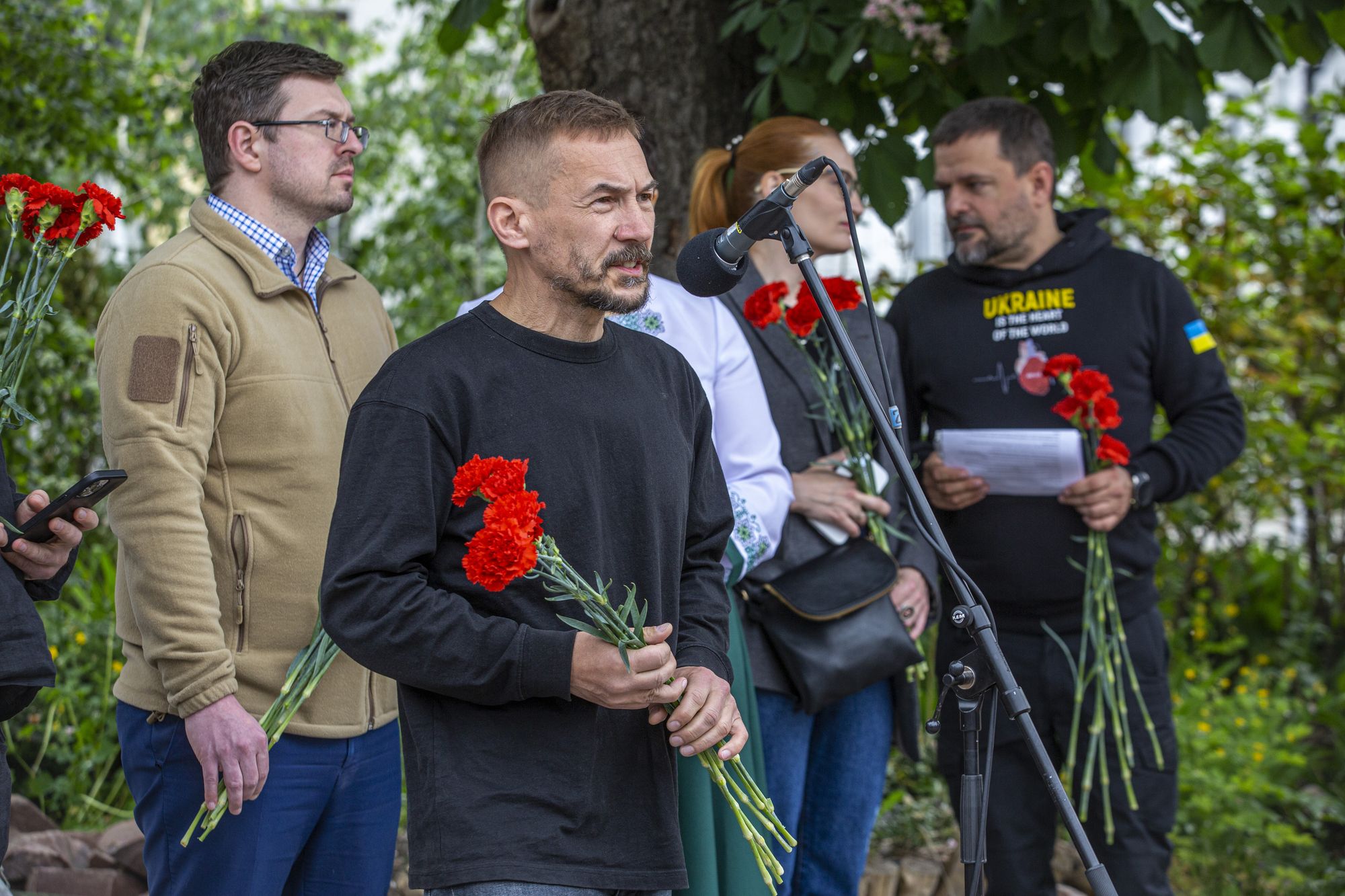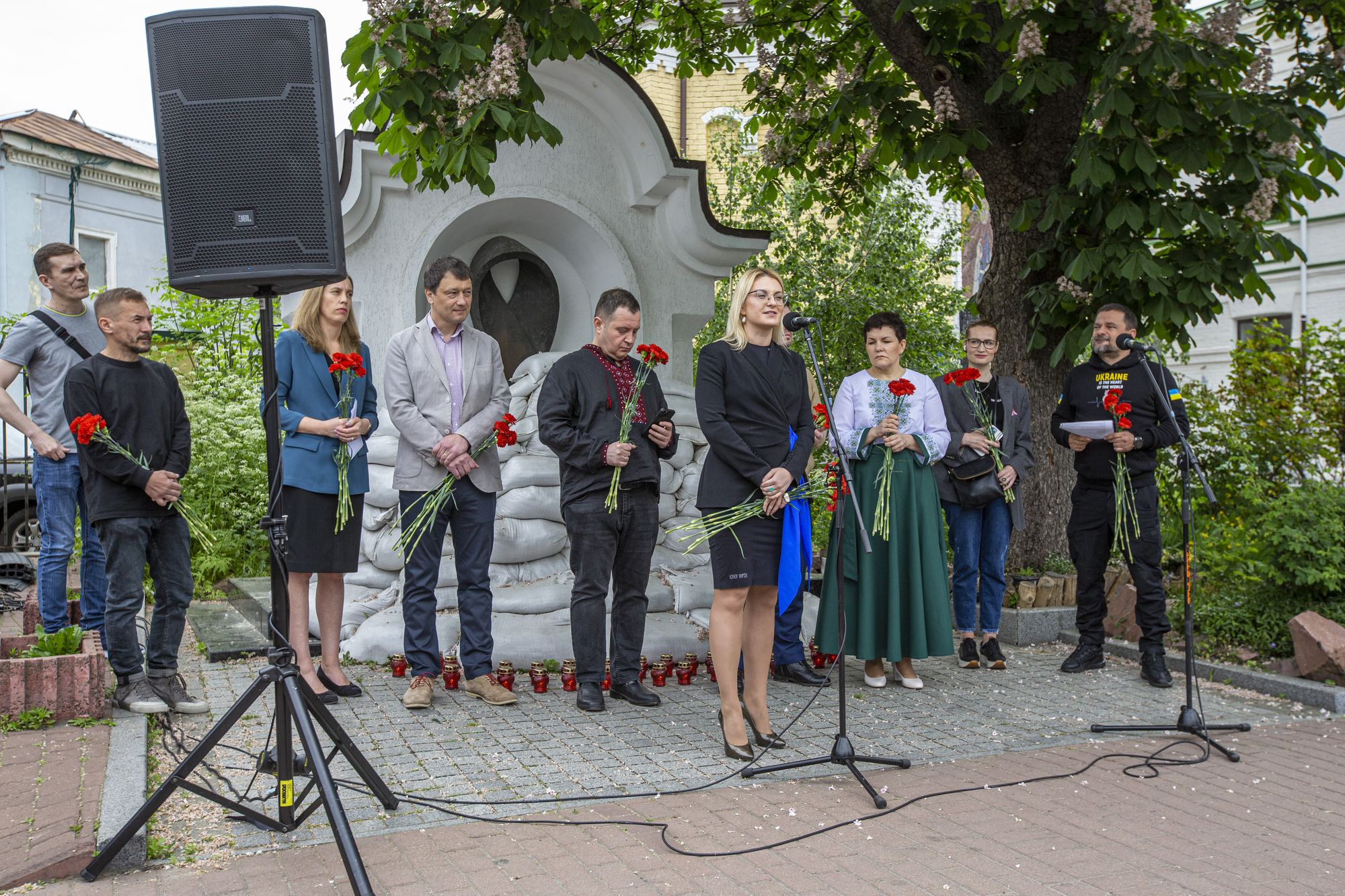 The participants of the Victory In Every Cell event also presented a unique portrait of the HIV/AIDS epidemic fighter.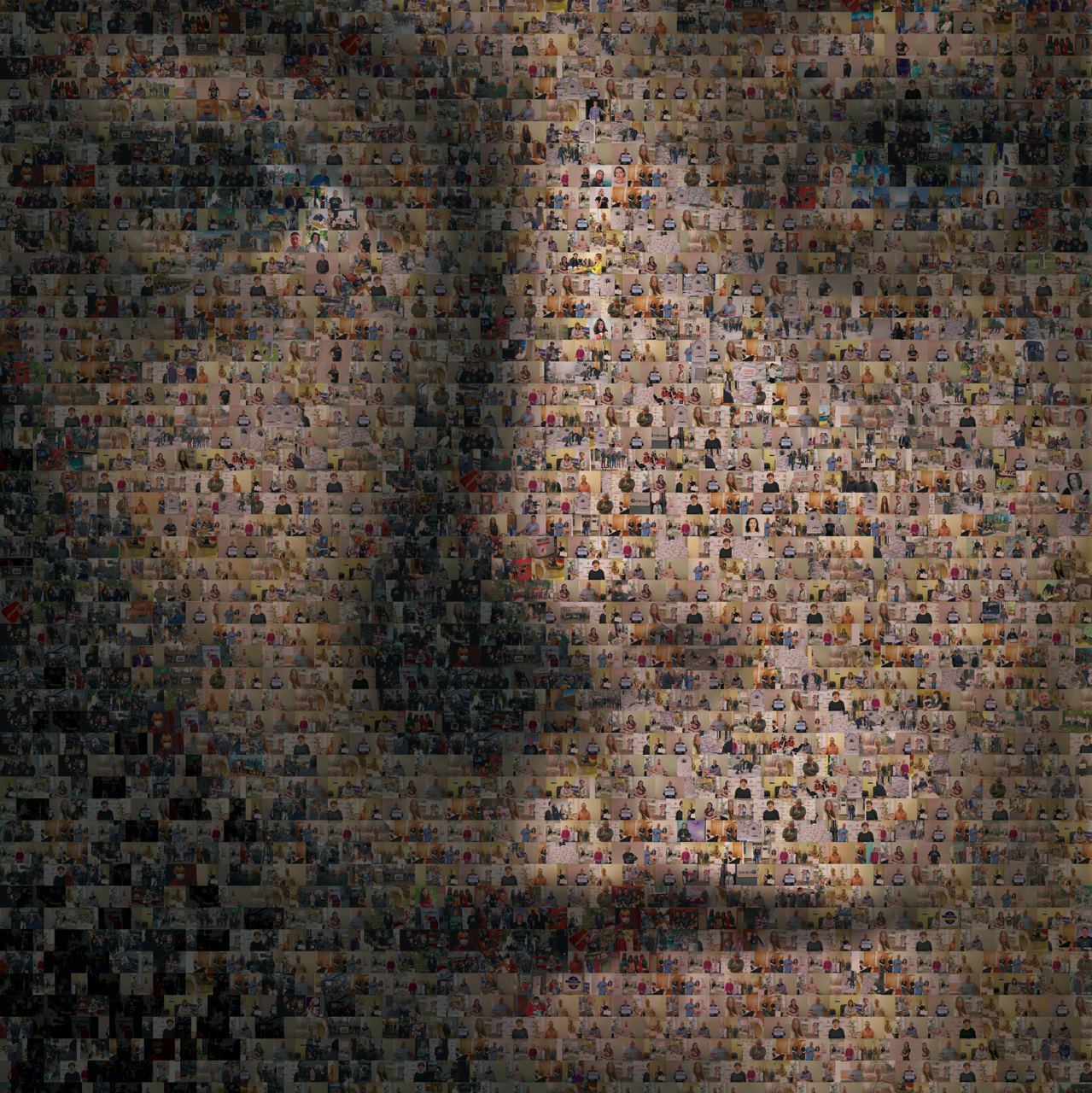 The peculiarity is that this portrait was created by AI that used its high-tech taste to place a photo of people who fight and overcome the terrible disease every day, in each cell. Patients, activists, donors, and the public, that is various groups of Ukrainians frame a single organism.  This symbolic portrait emphasizes the power of solidarity in the fight against the epidemic.  This is what the Victory In Every Cell truly is.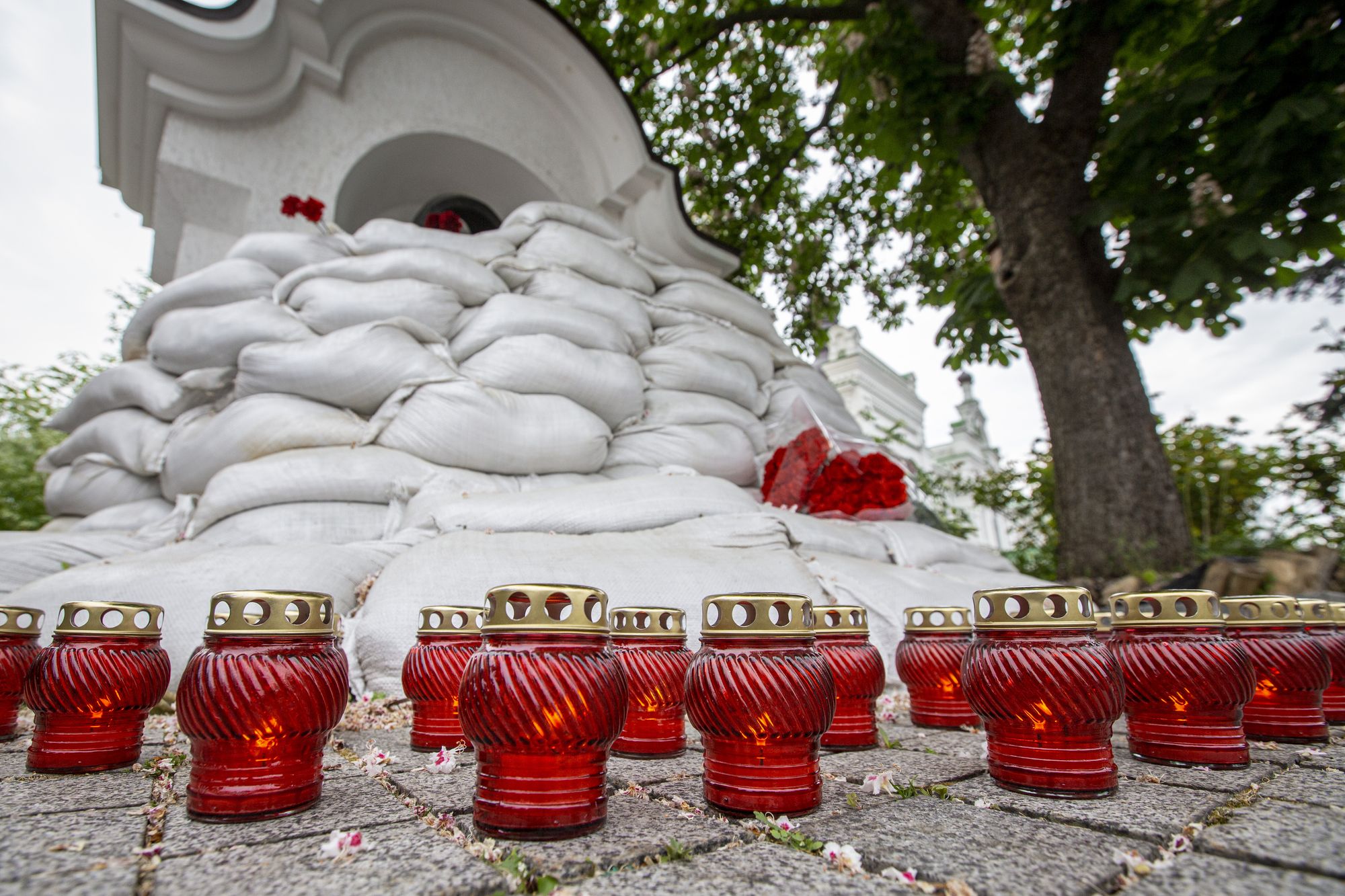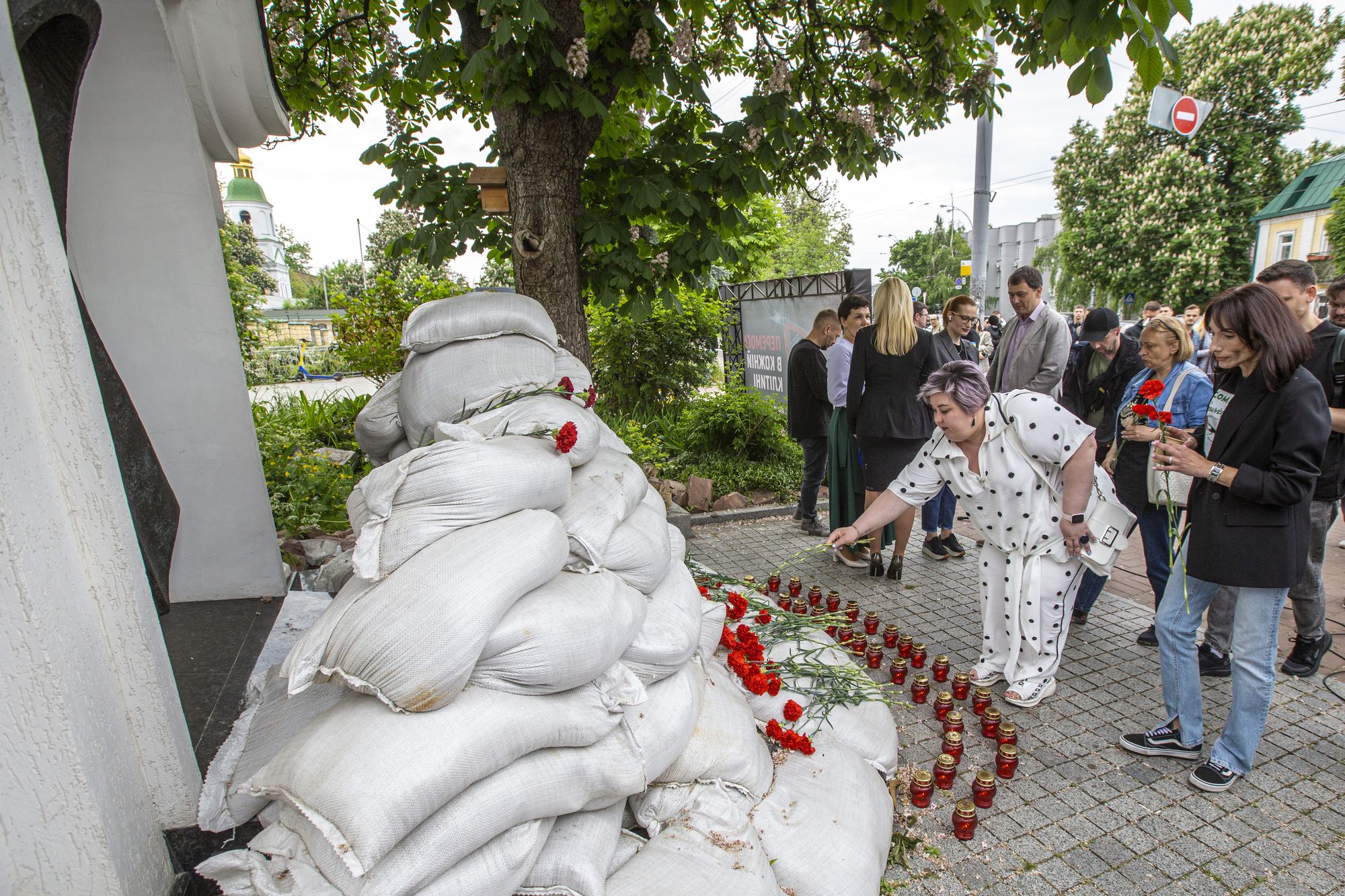 Information about the HIV/AIDS epidemic in Ukraine (data of the Public Health Center of the Ministry of Health of Ukraine): 
It is estimated that, at the beginning of 2022, there were 244,877 people living with HIV in Ukraine

 

Every third HIV-positive person still either does not know their HIV status, or remains outside medical supervision and thus, does not receive treatment (ARV therapy).

 

The key route of HIV spread in Ukraine is sexual.

 

Over the past few years, the dynamics of taking antiretroviral therapy has been steadily growing.  The number of people taking the therapy increased every year; at the beginning of 2022, more than 130,000 patients with HIV were receiving treatment.

 

After Russia's invasion of Ukraine, the number of patients receiving treatment at the beginning of 2023 amounted to 121,189 people.  The reasons for this decrease are not known for sure. It may be due to both relocation and stay in the occupied territories.  People could temporarily interrupt treatment in Ukraine or, unfortunately, die.

 

All about HIV can be found at

https://prozdorovia.in.ua/choise/

 

 

0 800 500 451

is the HIV/AIDS hotline.  It is open around the clock, including weekends and holidays.

 
Media contacts: Oleksandra Titorova, 067 919 75 76, Natalya Krasnenkova, 067 465 54 26