Ukrainian patients will receive lamanid – the most modern drug from tuberculosis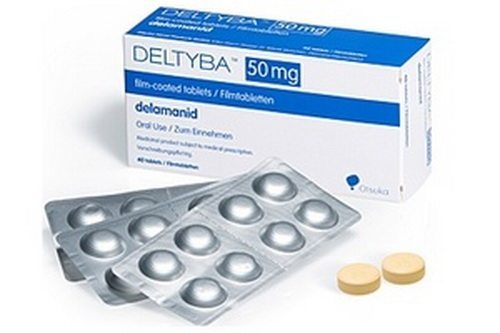 On January 10, 2018, the Network received an official letter from the Japanese company Otsuka about possible entering the Ukrainian market with Deltyba TM (Delamanid) drug for the treatment of multidrug-resistant tuberculosis, especially dangerous during the TB and HIV epidemic in Ukraine.
"The Network is actively advocating access to new drugs for the treatment of tuberculosis with increased resistance and we are very pleased that Otsuka meets our interests and decides to speed up the process of entering Delamanid in Ukraine through a German partner company," said Serhiy Kondratyuk, the Network's access to treatment expert. "They informed us that they are working actively to prepare information for the drug registration in the country and they expect to register the drug according to an accelerated procedure, considering the high medical need for it in Ukraine."
Let's remind that due to the Network's intervention, in 2018, Ukrainian TB patients will also have access to the modern drug for the DR TB treatment Bedaquiline.