The Delegation of the Network participates in the International HIV / AIDS Conference AIDS-2018
The 22nd International AIDS Conference starts in Amsterdam on July, 23 and will bring together over 15,000 participants from around the world.
This year the main focus is given to EECA region as the only region in the world where the number of new HIV infections is growing. World leaders, politicians, scientists, activists, doctors and volunteers will discuss treatment access, advocacy, best national practices and communication campaigns aimed at overcoming the epidemic both in the EECA region and in other parts of the world.
This year, the largest Network's delegation – more than 30 people – takes part in the events of AIDS-2018.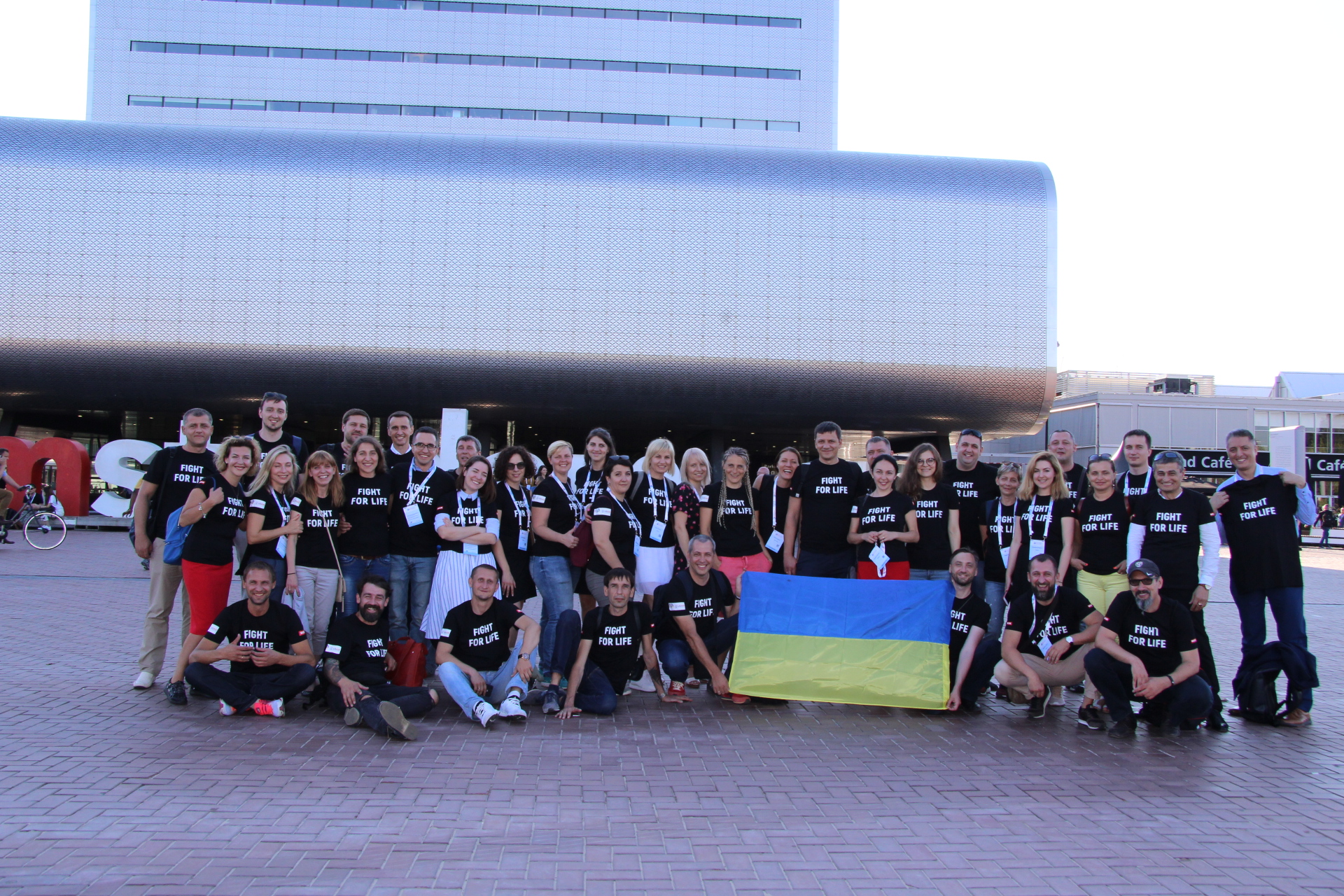 "I am very proud that this year the largest delegation in the Network's history came to Amsterdam to present our achievements and success stories to the world. Unfortunately, the organizing committee rejected a number of sessions that the Network intended to present at the conference. But we will not keep silent and will do everything to make the patients' voices heard.  We will fight for life, "– said Anastasia Deeva, Executive Director of the All-Ukrainian Network of PLWH.
During the conference on the official and partner sites the Network will present:
Transition plan – the first-ever  step-by-step program of transition from the donor financing of care and support programs in the field of HIV and tuberculosis to the state budgeting

Innovative electronic tools – eHealth, DataCheck and HIV Test

patent and advocacy programs.
The international AIDS-2018 conference will сontinue until July, 27 . Watch the live broadcasts and the latest news of the Conference on the Network's official Facebook page