Scholarship Program "Public Sector Management"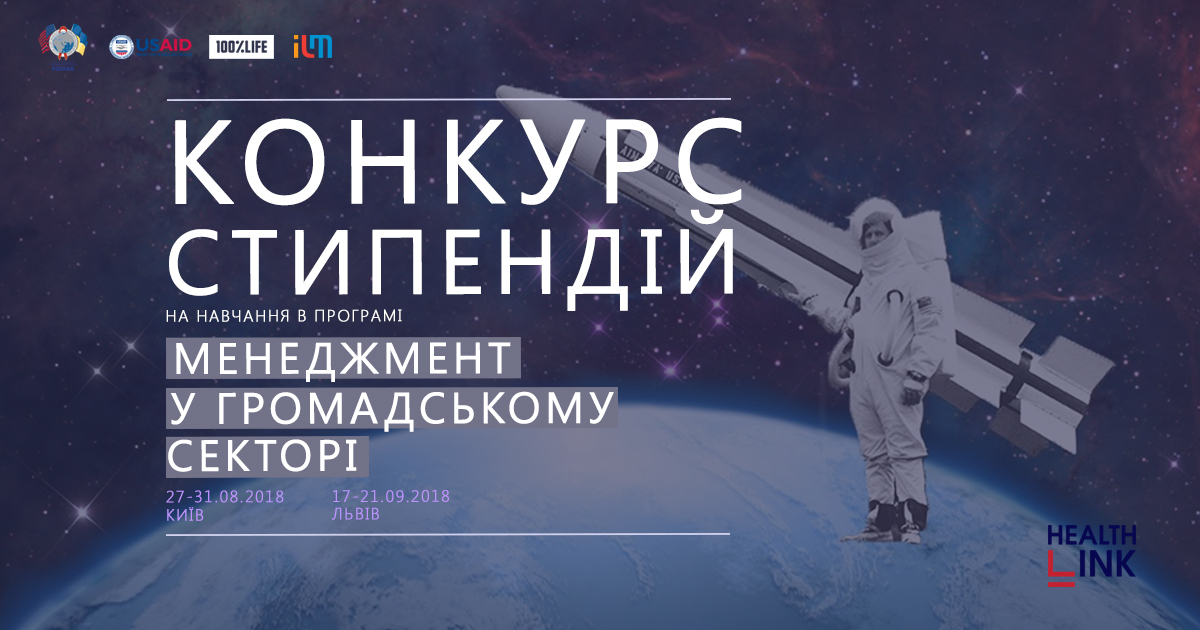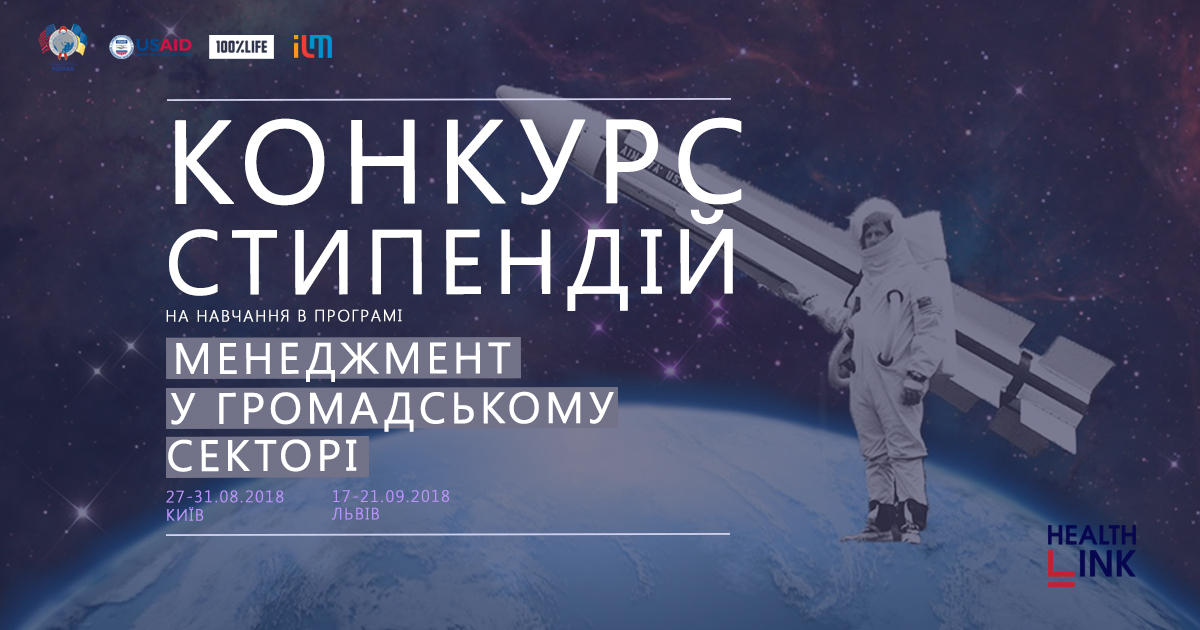 CO "100% of Life" announces a scholarship competition for participation in an NGO management program. The program provides 10-day training for those who work in a nonprofit sector and strive to combine high-quality professional education with work. The program provider of this education program is the Institute of Leadership and Management, Ukrainian Catholic University.
The competition is open to employees who have at least 2 years of experience and work for social, patients' and charitable organizations from Odesa, Kherson, Poltava, Mykolaiv, Zaporizhzhia, Kirovohrad, Dnipropetrovsk, Chernihiv, Cherkasy, Kyiv, Donetsk Oblasts and Kyiv.
The curriculum includes the following topics:
Organizational strategies and approaches to the organization's strategy development

Management of changes

Program and project management

The organization's communication strategy and communication structure

Brand and reputation development

Information support for events

Team communication

Effective negotiations: how to convince

Main fundraising models and instruments

Financial planning and the organization's budget

Organizational structure and management system of NGO

Activities of management and advisory councils: functions and benefits

Life cycles of the organization

Leadership and development of the organization.
The training will be conducted:
August 27-31, 2018, in Kyiv

September 17-21, 2018, in Lviv
You can find more details on the program and trainers in an appendix.
All participants will receive a certificate of the Leadership and Management Institute, UCU, after completion of the program.
"100 % of Life" fully covers the cost of training, as well as reimburses travel expenses for participants, provides accommodation and meals during the training.
To participate in the competition, you need to fill in an online application form by August 14, 2018.
The results of the competition will be announced on August 16, 2018.
To have more information, please contact y.kovalchuk@network.org.ua.
You can find DETAILS here: Open Call The Network Management Scholarship program_31.07.2018
The program will be implemented within the project "Accelerating Ukraine's Efforts to End HIV" (HealthLink) with the support of the United States Agency for International Development (USAID). The overall goal of the HealthLink project is to improve the access of PLHIV and vulnerable groups to quality HIV prevention and treatment services. The project aims to improve the provision of services at healthcare facilities and communities, as well as targeted marketing of critical services and their suppliers.