100%LIFE statement about unlawful acts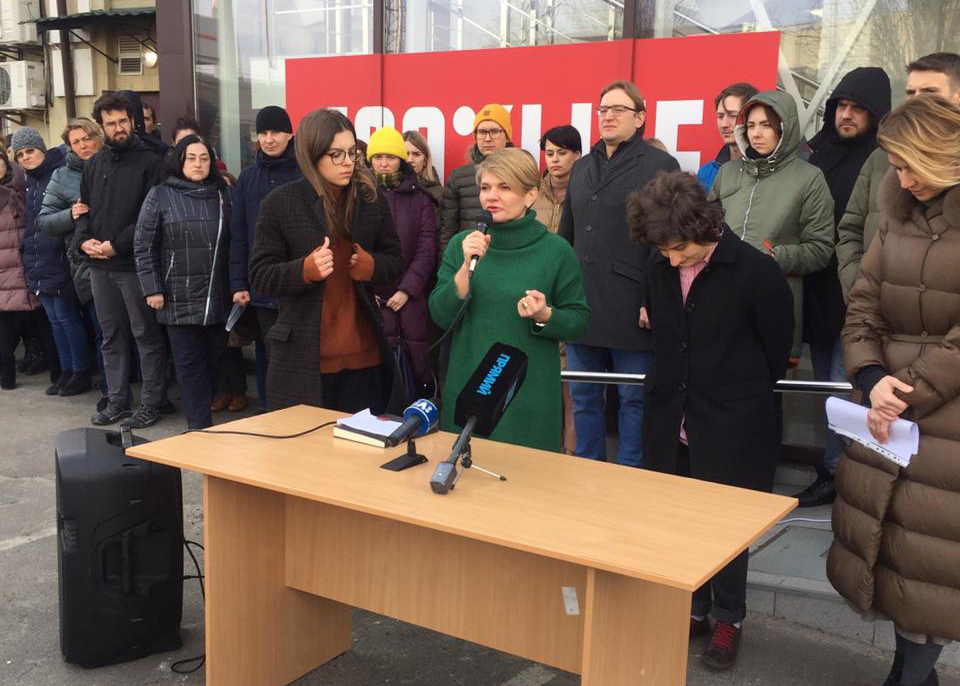 Dear partners and colleagues, 
Let us inform you about the events that took place on February 17. This night, unidentified persons damaged the office of CO "100% LIFE". An unidentified object was blown up next to the door and a poster mentioning Verkhovna Rada deputy Lada Bulakh (who is a member of "100% Life") and a bill extending adolescents' entitlement to medical care were left behind. Our organization supports this bill along with many other Ukrainian and international organizations.
We have contacted law enforcement agency, the investigation is ongoing.
We have already encountered a massive campaign against this bill. There is politicization, discredit with mass manipulations and fakes. However, we publicly emphasize that we protect the rights of adolescents and do so in a legal process that takes into account all opinions.
Our mission is to fight for life and we will not be stopped by threats and intimidation!
We have appealed to the executive authorities, to the President, the Prime Minister of Ukraine, to the law enforcement agencies to closely monitor the investigation of this case and find organizers!
We are grateful to all our international partners for their support and joint efforts in the fight for human rights. We are confident that no obstacles will interfere with the main thing – upholding the right of every patient to receive medical care, the right to life!
We feel the trust and support of each of our partners and are grateful for it.