The Network presented an innovative DataCheck tool at the AIDS-2018 International Conference
On July 25, at the session "New Technologies – New Opportunities" hosted  by Life4me + within the framework of AIDS-2018 a presentation of the DataCheck system developed by the All-Ukrainian Network of PLHIV was held.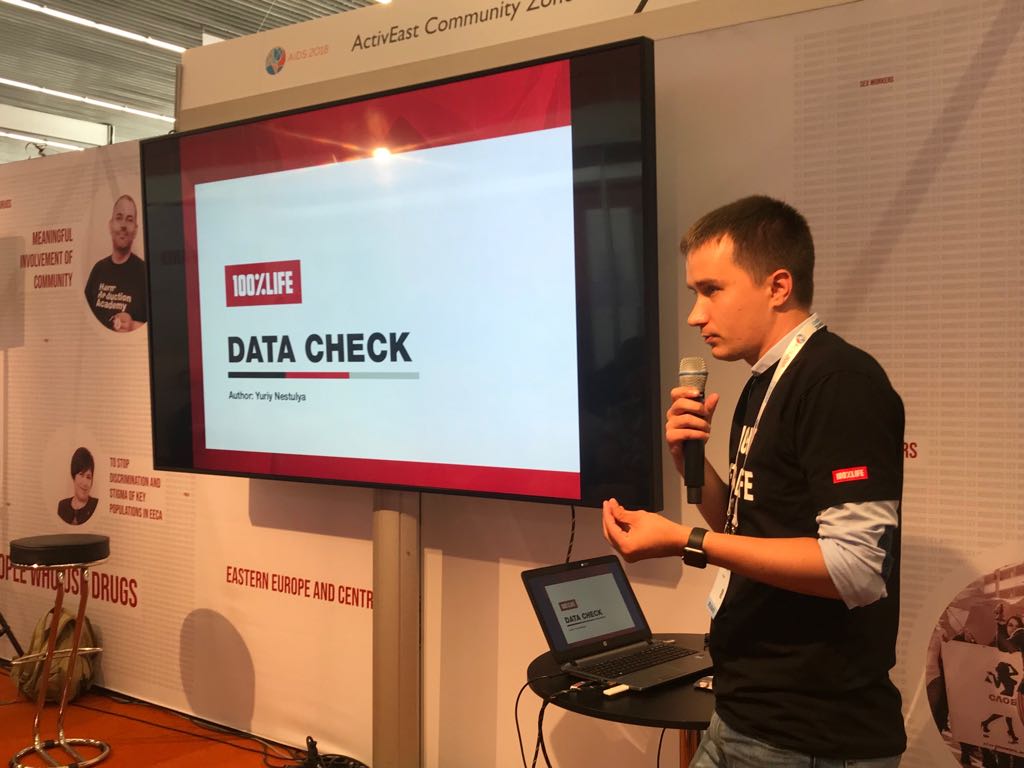 As noted by the Network's Director of Innovations Yurii Nestulia,  DataCheck is an innovative system that allows service organizations to optimize and easily manage their resources, personnel and time. For donor organizations system offers a simple user-friendly tool that will help them monitor the situation with the provision of services in real-time at the level of each individual geographic location, each individual organization and each social worker.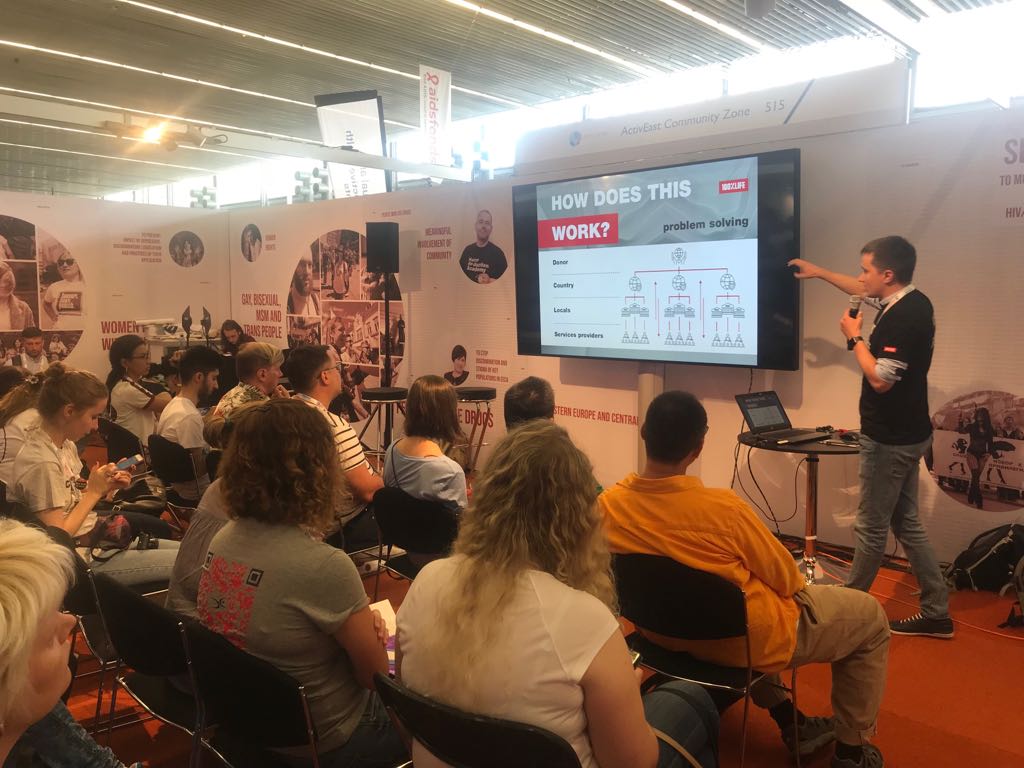 During the session participants also shared their experience in the development, implementation and use of mobile technologies,  talked about the ways to increase adherence and engagement, simplify the lives of patients and facilitate the work of doctors through new technologies and discussed the best innovative practices for project management in the field of HIV / AIDS in the EECA region .
Email us at pr@network.org.ua to learn more about DataCheck system.