The network has made entering the nomenclature of revolutionary drugs for hepatitis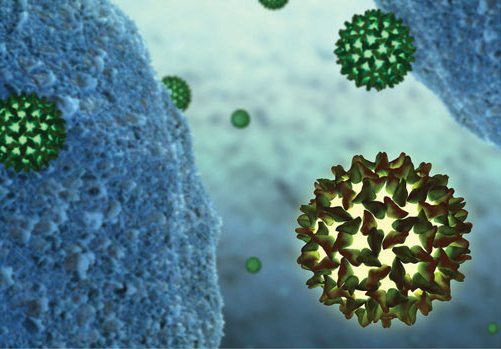 According to the information of the Ministry of Health of Ukraine, it will be possible to cover 2,5 times more patients with hepatitis treatment in 2017 than in 2016 in Ukraine. This became possible due to the inclusion of modern viral hepatitis drugs daklatasvir and sofosbuvir/velpatasvir (drugs of direct action) in the procurement nomenclature.
This decision was made by the permanent working group on the profile support of public procurement of the Ministry of Health of Ukraine after the appeal of the Network of PLWH. The price of new drugs is 2.5 times lower, and the effectiveness of treatment is higher.
"Entering the Ukrainian market of modern drugs is an important step in overcoming the viral hepatitis in Ukraine," said Olexandr Linchevsky, Deputy Minister of Health of Ukraine. "This is the result of a long-term cooperative work of the state and non-governmental sectors. The Ministry will continue to make maximum efforts to expand patients' access to medicines and quality treatment in accordance with international standards."
Forty eight thousand hepatitis C patients who need treatment are officially registered in Ukraine. With consolidated efforts of the Ministry of Health and specialized non-governmental organizations, all patients can be covered with treatment tentatively within the next few years.
"We welcome the fact that thanks to joint efforts of the Ministry of Health and patient organizations it was possible to take this revolutionary step; in other words, the state will not buy hepatitis drugs of the last century. This means that more Ukrainians will get a chance to live a productive life," underlined Serhiy Dmitriev, Policy and Advocacy Director of the All-Ukrainian Network of PLWH.
In general, practical use of direct-acting drug for treatment is not new in Ukraine. Since 2016, a number of such drugs have been purchased at the expense of the state budget in Ukraine. However, the drugs that have now been added to the procurement nomenclature are more universal because they are effective for all genotypes of the hepatitis C virus. The cases when patients are already treated with these drugs at their own expense are rather common in Ukraine.
"In fact, daklatasvir and sofosbuvir/velpatasvir are actively used in our country," commented Viktor Petrov, Infectious Disease Doctor. "They are only bought at patients' own expense and on the black market. Inclusion of these drugs in the procurement nomenclature will allow them to be used legally."
The entire civilized world begins to use direct-acting drugs and manufacturers stop producing pegylated interferons which have been used recently.
"Pegylated interferons gave only 40-50% of chances for life. This treatment has almost been refused in the world. New drugs show more than 90% of curability and the price for them is several times lower in Ukraine," – said Olga Stefanishina, Executive Director of the CF "Patients of Ukraine". "Therefore, the activities of the Ministry of Health are quite logical, namely, under conditions of a critical budget deficit, it is necessary to purchase more effective medicines and provide a larger number of patients with them. We are pleased that the Ministry considers patients' opinion."
New drugs have not been registered in Ukraine yet. However, the existing legislation allows registering these drugs following a simplified procedure.