The first online HIV test in Ukraine in figures
For less than two months, more than 49 thousand people have taken the online HIV TEST!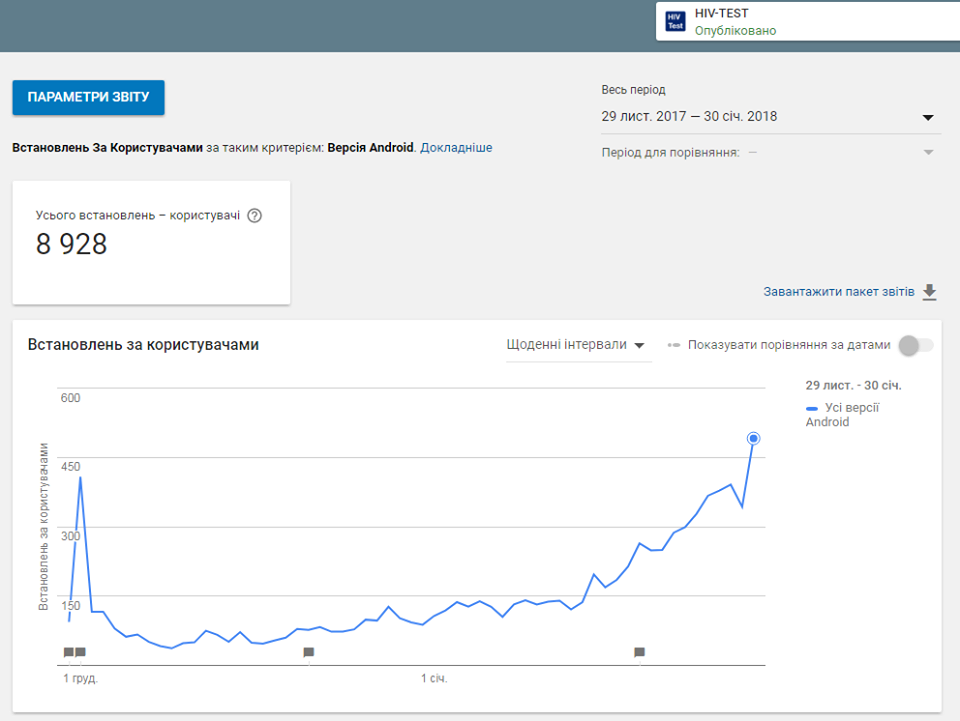 HIV TEST is the first online HIV test in Ukraine. For a month and a half, more than 9 000 people have downloaded the mobile HIV TEST application. More than 40 000 were tested via the site https://hivtest.com.ua. Suddenly, more than 2 500 downloads from the Play Market were accounted for by the African countries! This means that the Ukrainian HIV TEST is in demand and competitive. The Network is already preparing new solutions.
We remind you that the Network has developed a mobile HIV TEST application for Android, iOS and WEB in English, Russian and Ukrainian. This application evaluates the behaviour of the respondent and the probability of being infected, as well as shows the closest HIV testing site. During November-December, an active information campaign "HIV is Dangerous until You Know about It" was conducted using Facebook and outdoor advertising in the largest cities of Ukraine.