Experts from Ukraine and Africa discussed how to improve access to hepatitis C treatment
According to epidemiological estimates, about 185 million people in the world are infected with the hepatitis C virus (HCV), and most of them do not know about it. The Global Health Sector Strategy (GHSS) for viral hepatitis aims to reduce the incidence of new HCV infections from 2016 to 2021 by 90%.
In Ukraine, nearly 223,000 people living with HIV (PLHIV) account for 0.49% of the total population. The main key groups responsible for the spread of the HIV epidemic in Ukraine are people who inject drugs (PWID), about 21.9% of the total number in the group or approximately 341,500 people; as well as commercial sex workers (CSWs) and men who have sex with men (MSM).
The results of the Integrated Biological and Behavioral Survey indicate that 55.8% of HCV prevalence is among PWID, 15% among CSWs and 4% among MSM. Despite the success in the treatment of PLHIV, access to treatment is limited. According to various authors, the prevalence of HCV among HIV-infected people varies from 33% to 59%. Among vulnerable groups of populations, the percentage of co-infected people is the highest.
Chief Researcher for the EQUIP demonstration project in South Africa Charles Chasela conducted a monitoring visit to Ukraine from August 1 to August 3, 2018. Implementation of the EQUIP project in Ukraine was launched in March 2018. Treatment of patients within the project is carried out by modern direct-acting antiviral drugs.
According to the EQUIP project, a simplified model of HCV testing, treatment and care performed with the HIV test and the ART initiation. Due to improving access to HCV treatment for key and most vulnerable groups, it is possible to accelerate the initiation of ART for people with HIV co-infection and to form ART adherence.
The charitable organization "100% of Life" is one of the implementing partners of the project in Ukraine. Within a short time, more than 200 people with HCV were involved in treatment, and about 40% of them were co-infected with HIV. During the meeting, Director of the "Right to Care" project in Ukraine Tatiana Bernard and other participants of the project, namely "100% of Life", the ICF Alliance for Public Health and the PHC of the Ministry of Health of Ukraine, provided reports on the successes and issues that arose during the project realization. The participants of the meeting had monitoring visits to the healthcare facilities that were involved in the implementation of the EQUIP project in Ukraine (please, see a photo in an appendix).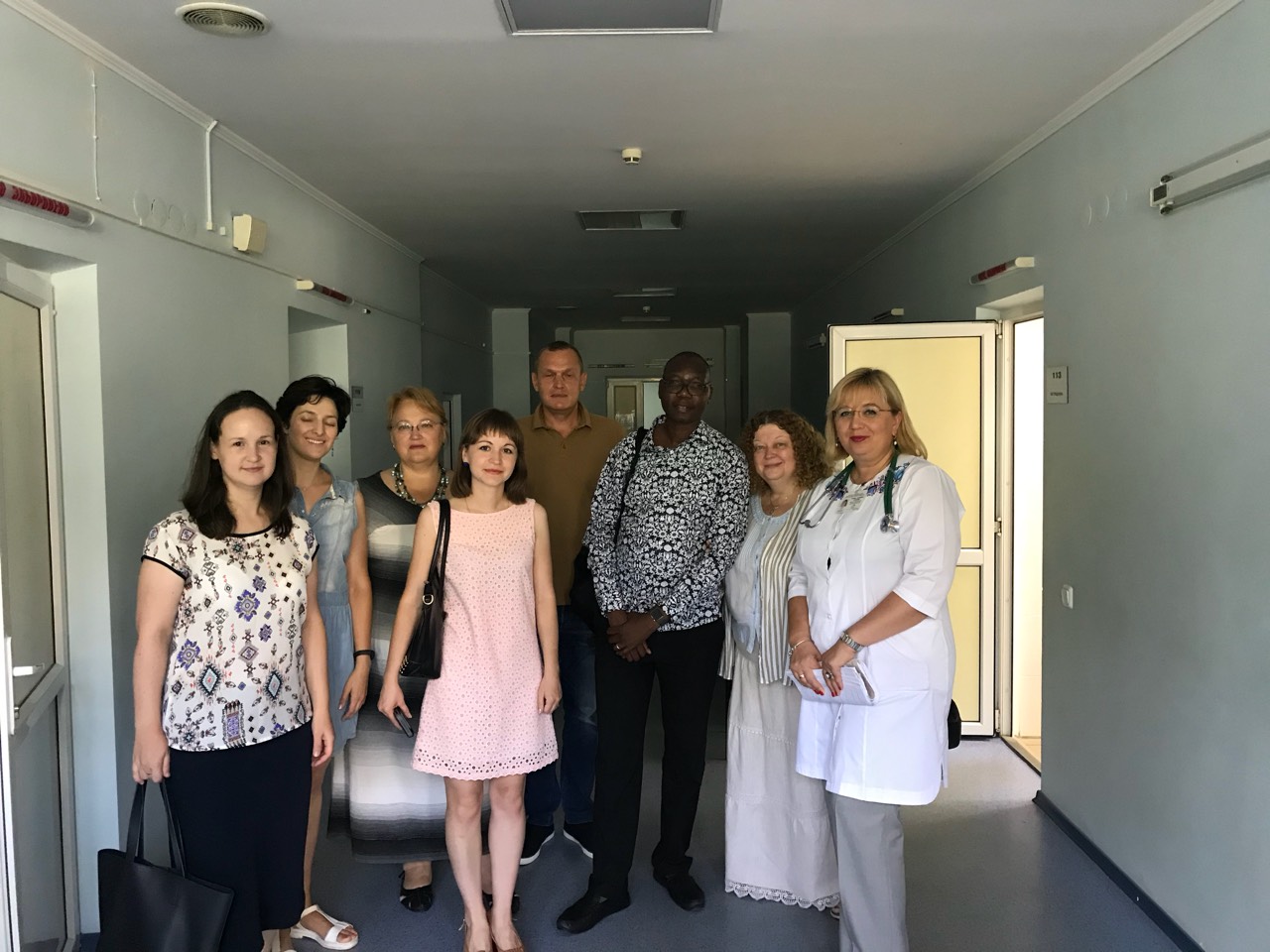 The day before, during a joint press conference by the Ministry of Health, PHC and "100% of Life", experts made a joint statement about a significant breakthrough in access to treatment for hepatitis C in Ukraine.
You can read more about this topic at http://network.org.ua/2018/07/27/gepatyt-s-bilshe-ne-vyrok-v-ukrayini-vylikuyut-usyu-chergu-patsiyentiv/