A community dialogue was held in Amsterdam with the Ministries of Health in the countries of the CEZA region
On July 23, community representatives from the EECA region informally met with representatives of the ministries of health and global donors to exchange views and discuss the main aspects of regional cooperation. The event was held within the AIDS-2018 Pre-Conference.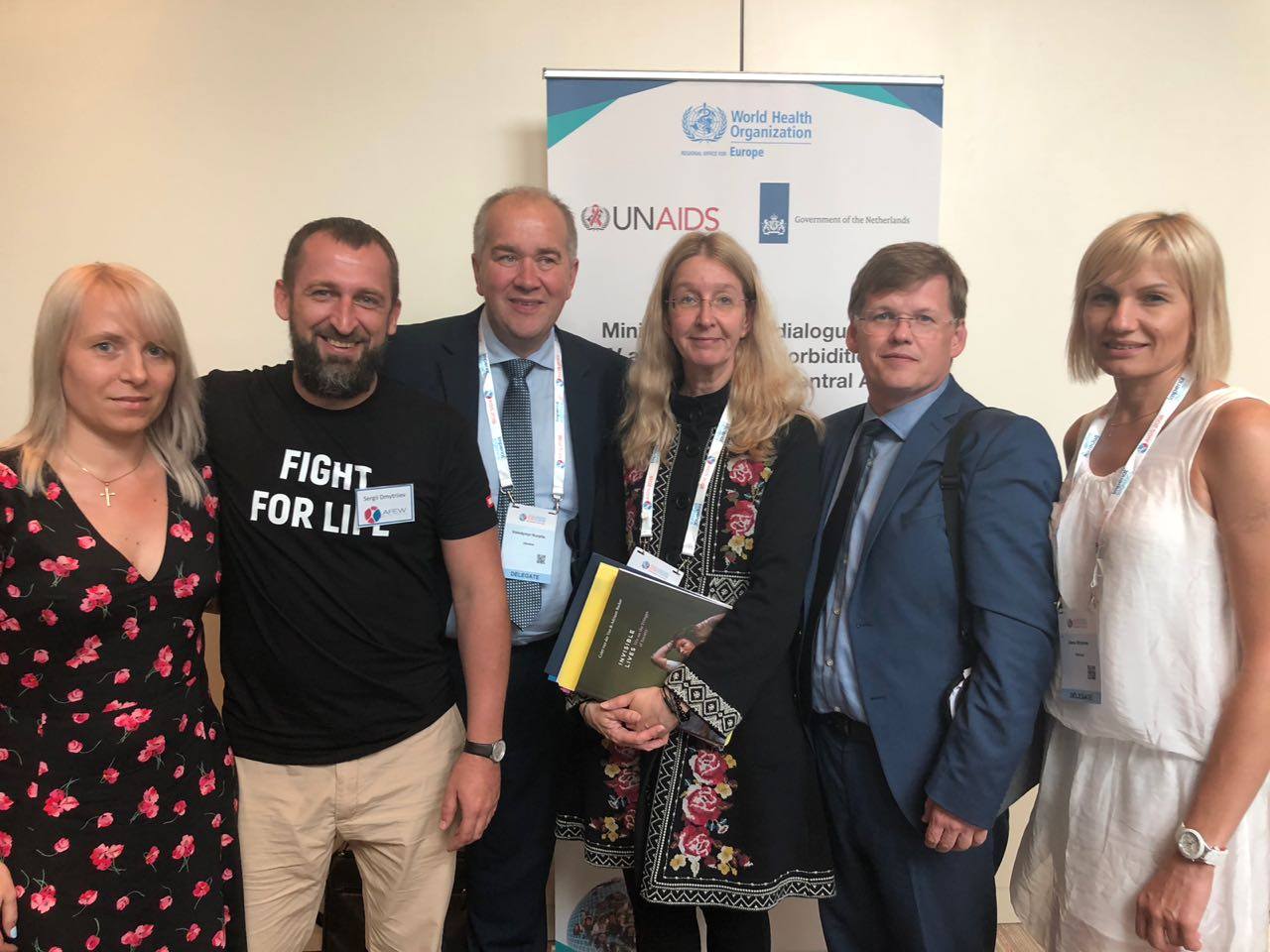 This year at AIDS-2018, Ukraine was represented by a large delegation, which includes Vice Prime Minister of Ukraine, Head of the National Council on TB and HIV/AIDS Pavlo Rozenko, Acting Minister of Health of Ukraine Ulana Suprun, Director General of the Center for Public Health Volodymyr Kurpita, First Deputy Head of the Kyiv City Administration Mykola Povoroznyk, as well as representatives of NGOs.
At this conference, Ukrainian representatives shared positive experience with their colleagues because in recent years the quality and level of service provision for HIV-positive patients has significantly improved in the country; the level of antiretroviral therapy has increased considerably; full-scale prevention programs for risk groups are being implemented, and a large-scale comprehensive program of substitution therapy is being realized.
According to Pavlo Rozenko, "It is the Government's willingness to pay due attention to the CCM, and the dialogue of all stakeholders in the country give a clear political signal across the power hierarchy about the need to involve representatives of key communities, both local and regional, in this dialogue and decision-making process."
Ulana Suprun, in turn, drew participants' attention to the problems and barriers our country faced. She said, "If we talk about Ukraine, we have another type of illness that goes hand in hand not only with HIV-positive people but also with all our citizens. This is a war that Russia started and is waging now. After Russia's military incursion into Ukraine, the inhabitants of the occupied Crimea and temporarily uncontrolled territories in Donetsk and Luhansk oblasts were without access to proper healthcare. We support best practices in treatment, prevention and harm reduction programs. I believe that together with the civil society we will be able to provide assistance to everyone who needs it."
Despite the existing barriers, the participants of the meeting highly appreciated the successes of Ukraine at the regional level. As the representative of the communities from Ukraine, Policy and Advocacy Director of the All-Ukrainian Network of PLWH Serhiy Dmitriev said, "Ukraine is an example for the whole EECA region today. The key factor of our success is an effective partnership and an equal dialogue between government bodies and the community. Only united, we will be able to stop HIV."
The International AIDS Conference 2018 is going on in Amsterdam up to July 27.